Discover the Hidden Gem of Mexico: Exploring the Wonders of Puerto Aventuras Marina
Nestled between Playa del Carmen and Tulum, lies a nautical oasis that many travelers overlook – Puerto Aventuras Marina. This picturesque marina is located on the Caribbean coast of Mexico and boasts an impressive array of amenities and facilities.
Don´t have time to read the article now? Pin it for later!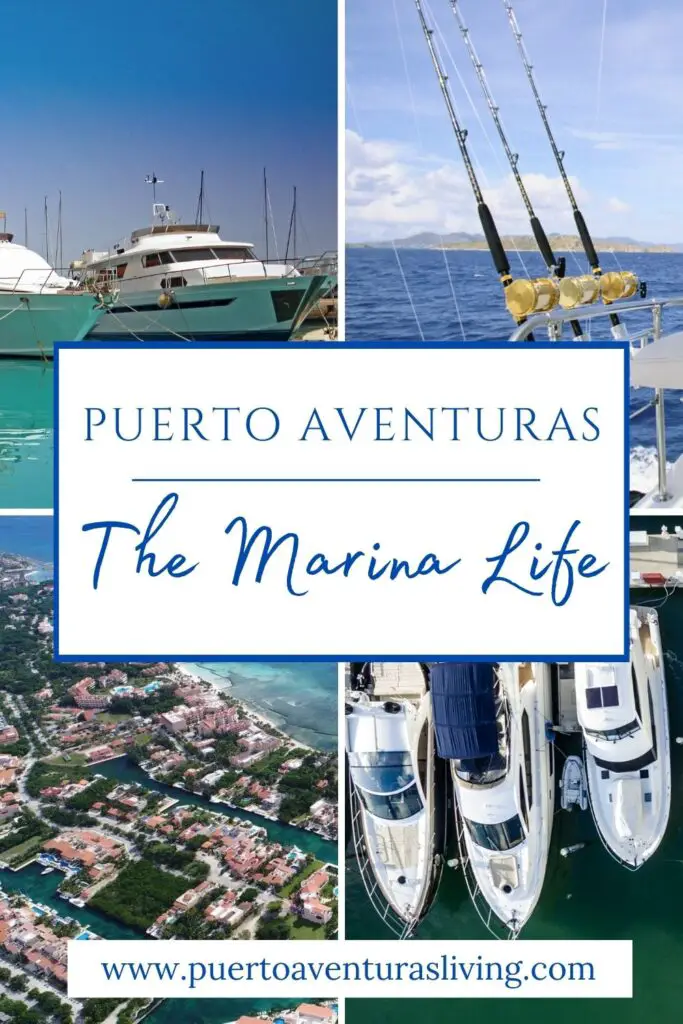 This idyllic location is the perfect destination for boaters, fishermen, divers, snorkelers, and anyone looking to experience the beauty of the Caribbean.
Brief Overview of Puerto Aventuras Marina
Puerto Aventuras Marina is a full-service marina that offers a wide range of services to visitors and residents alike. The marina can accommodate up to 250 vessels ranging in size from small boats to mega yachts. It is the only full-service marina between Cancun and Belize.
The neighboring beachfront of Fatima Bay features stunning views across glimmering turquoise waters making it an ideal spot for taking memorable photographs or enjoying a romantic sunset with your loved ones.
The marina has everything you need for your boating needs including fueling stations, boat rentals or chartering services as well as maintenance support services.
The marina also has dozens of restaurants offering a wide range of culinary delights and great shopping options which include boutiques selling unique souvenirs such as hand-crafted jewelry, hats, bags, and accessories made by local artists.
Location and History
Where is Puerto Aventuras Marina?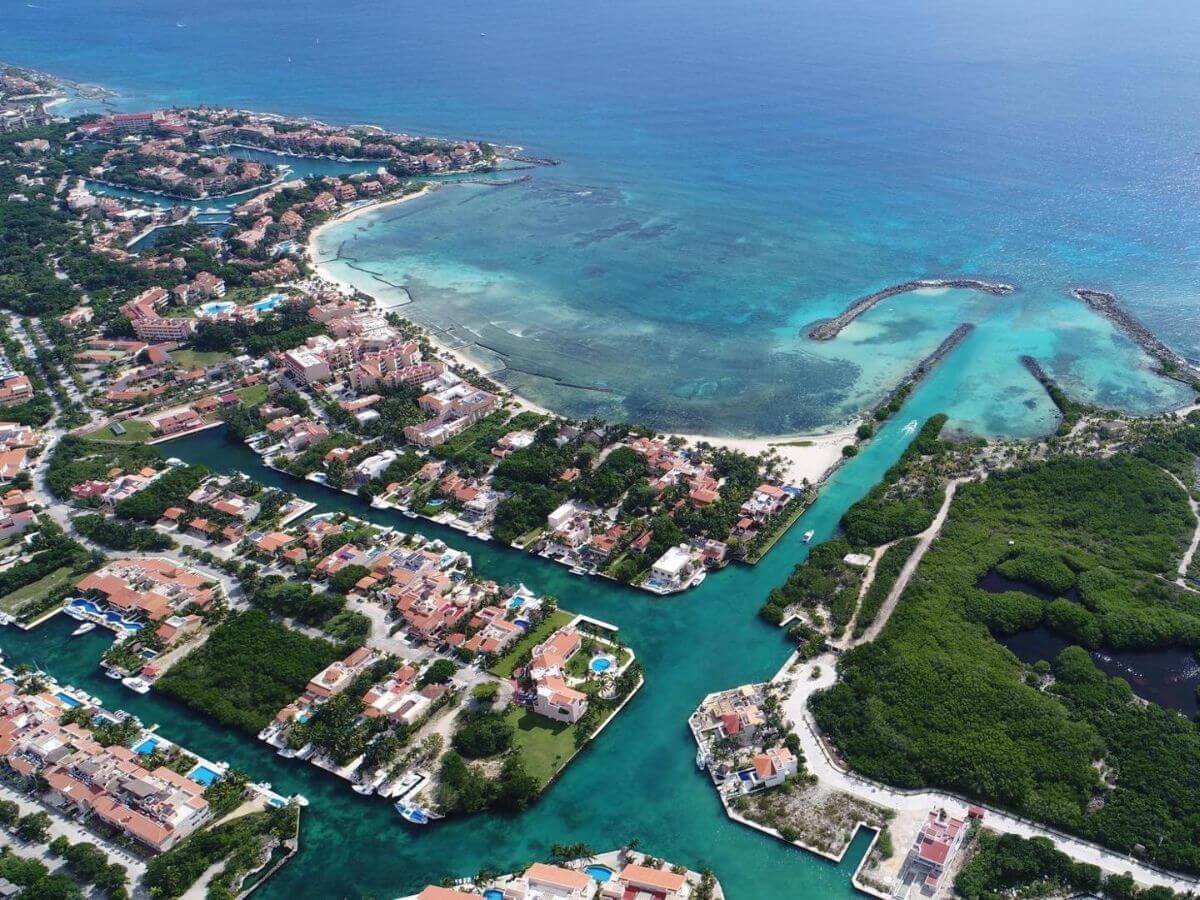 How to Get to Puerto Aventuras – Read the full article.
Puerto Aventuras Marina is located in the heart of the Riviera Maya, in the Mexican state of Quintana Roo. The marina is situated on a beautiful stretch of Caribbean coastline and is easily accessed from other more established Riviera Maya tourist destinations such as Cancun, Playa del Carmen and Tulum.
The area is known for its stunning beaches, crystal-clear waters, and abundant marine life – making it an ideal destination for boaters, fishermen, and divers alike.
The Fascinating History of Puerto Aventuras Marina
Puerto Aventuras Marina has a rich history that dates back thousands of years. The region was originally inhabited by the ancient Maya, who were renowned for their seafaring skills and extensive knowledge of navigation.
In fact, many historians believe that the Maya may have been the first people to navigate through the waters around what is now Puerto Aventuras.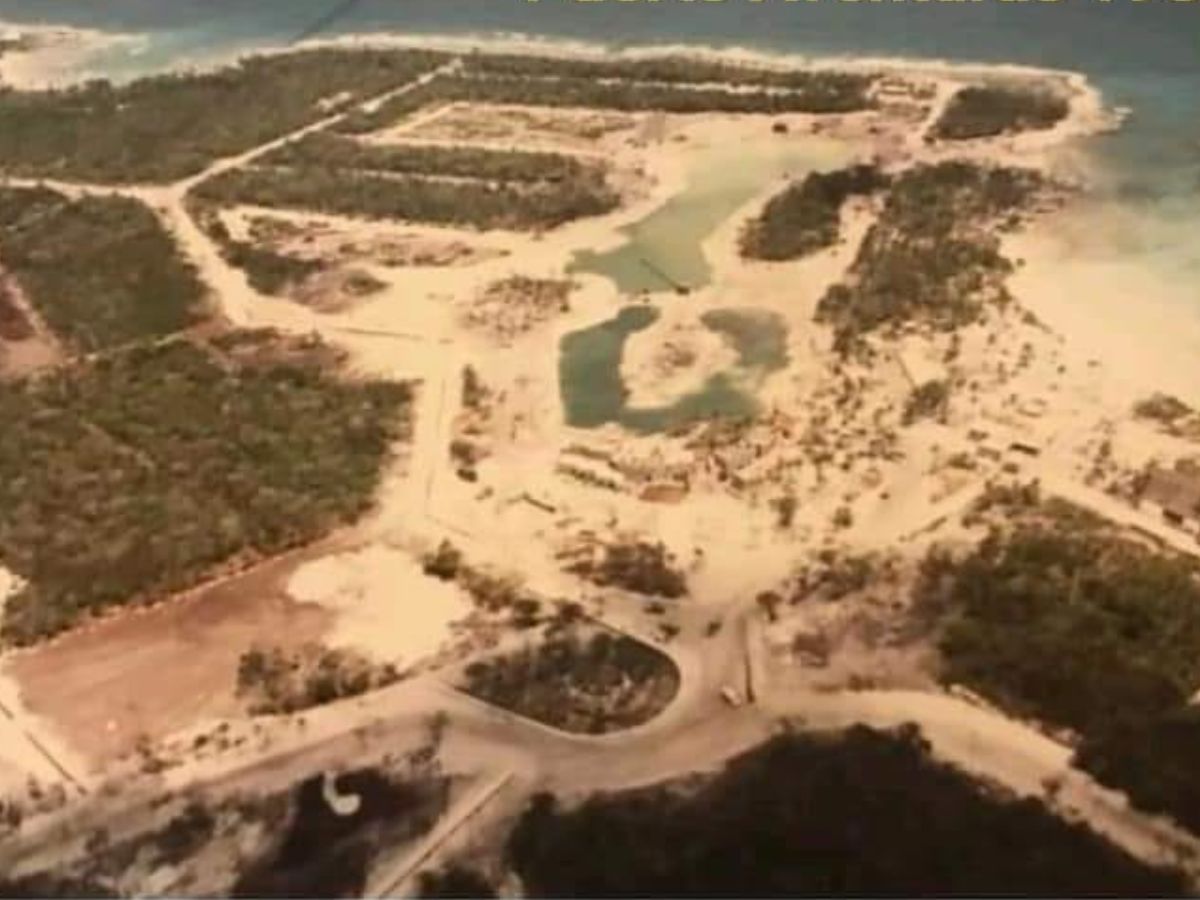 Skip ahead a few hundred years …. Puerto Aventuras Marina was first officially developed in the 1980s as part of a large resort community project. Today, it is one of the premier marinas in Mexico – offering world-class facilities and amenities for boaters from around the globe.
However, despite all its modern amenities, Puerto Aventuras remains deeply connected to its rich cultural heritage. Most of the local fishermen in the marina are of proud Maya lineage. Many local businesses proudly display traditional Maya crafts and artwork alongside more contemporary offerings.
Importance of Puerto Aventuras Marina to the Community
Puerto Aventuras Marina is not just another tourist attraction. It is an integral part of the local community's economy. It provides employment opportunities for locals who work in restaurants, shops, boat rental companies, maintenance support businesses and more.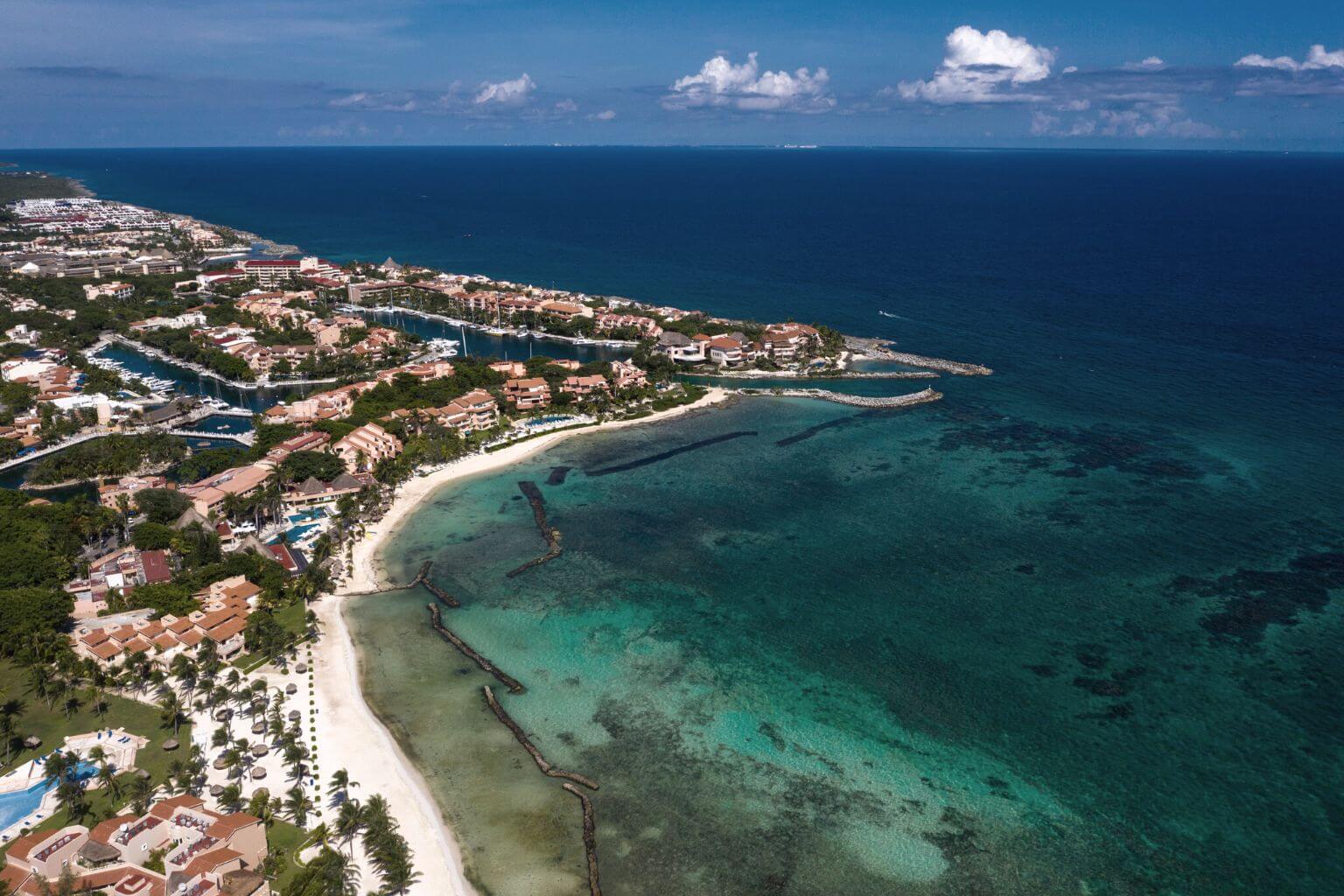 Additionally, the marina helps generate revenue for local businesses through the tourists who come here specifically for events such as fishing tournaments, festivals and other special events hosted at the marina.
Find our Top 10 Reasons to Live in Puerto Aventuras!
The marina also supports initiatives aimed at preserving marine life along the MesoAmerican reef system by promoting responsible fishing techniques and monitoring catch limits and "catch and release" regulations.
Sport fishing out of Puerto Aventuras Marina isn't just a fun activity, it's an opportunity to participate in the Riviera Maya's efforts towards responsible tourism and environmental protection.
Facilities and Amenities
Amenities for Boaters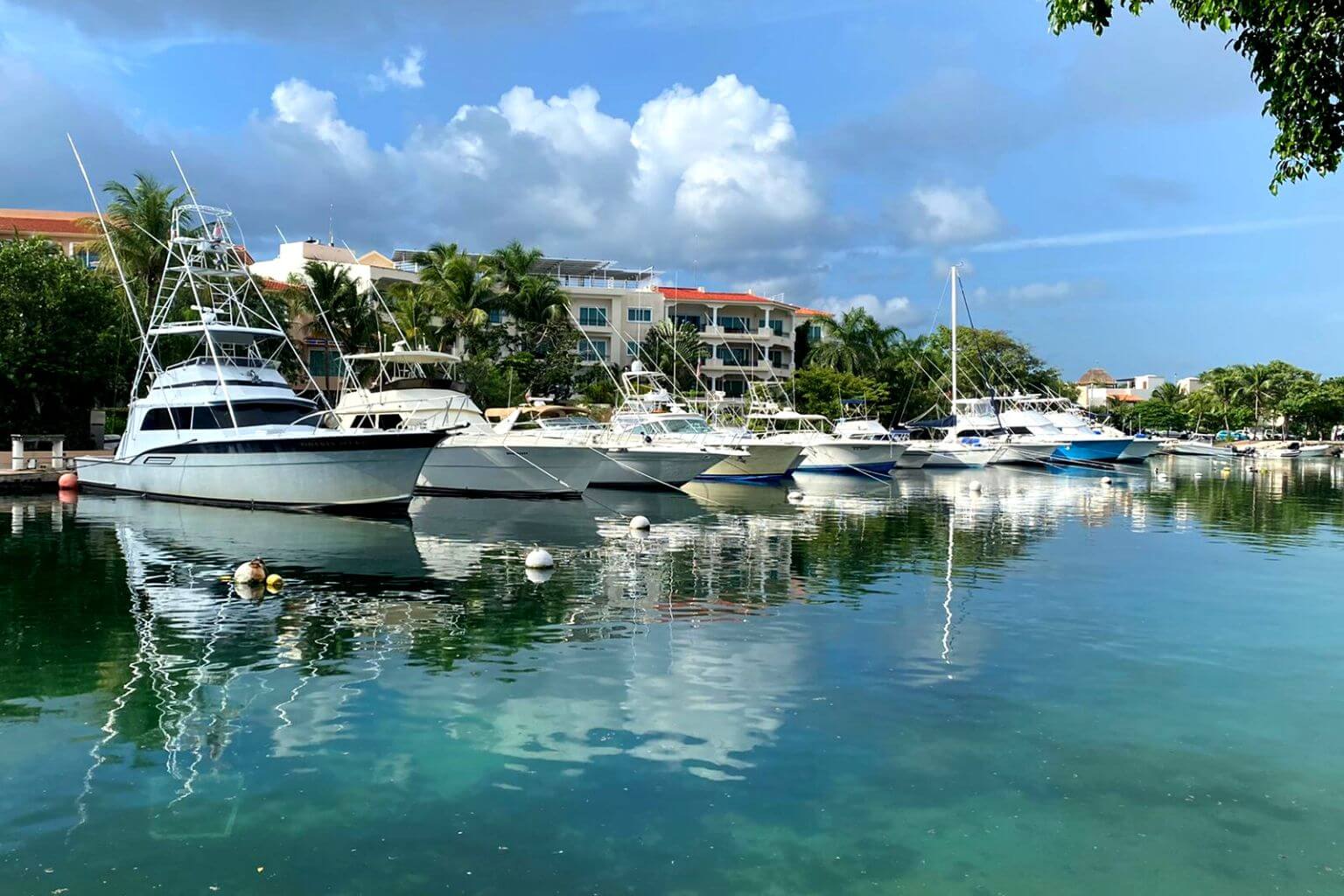 Puerto Aventuras Marina boasts a full suite of facilities that cater to the needs of both residents and visitors alike. The marina has over 100 boat slips with electricity, water, and fuel services available, making it an ideal place to dock your boat during an extended visit.
There is also a full-service dry marina on-site that offers repair services for boats up to 100 feet long. In addition, Puerto Aventuras Marina also features a range of other amenities designed to provide comfort and convenience to its residents and visitors.
There are several restrooms located throughout the marina that are always kept clean and well-stocked with toiletries. Also, the central marina offers free Gignet Wi-Fi for all guests, so you can stay connected even while enjoying your vacation.
Other amenities for visitors and residents
The area surrounding Puerto Aventuras Marina is home to a wide variety of restaurants, bars, shops, and other attractions that cater to visitors' every need. Whether you're looking for fine dining, BBQ, sushi or just a casual waterfront bar where you can enjoy a cold drink with friends – there's something for everyone here!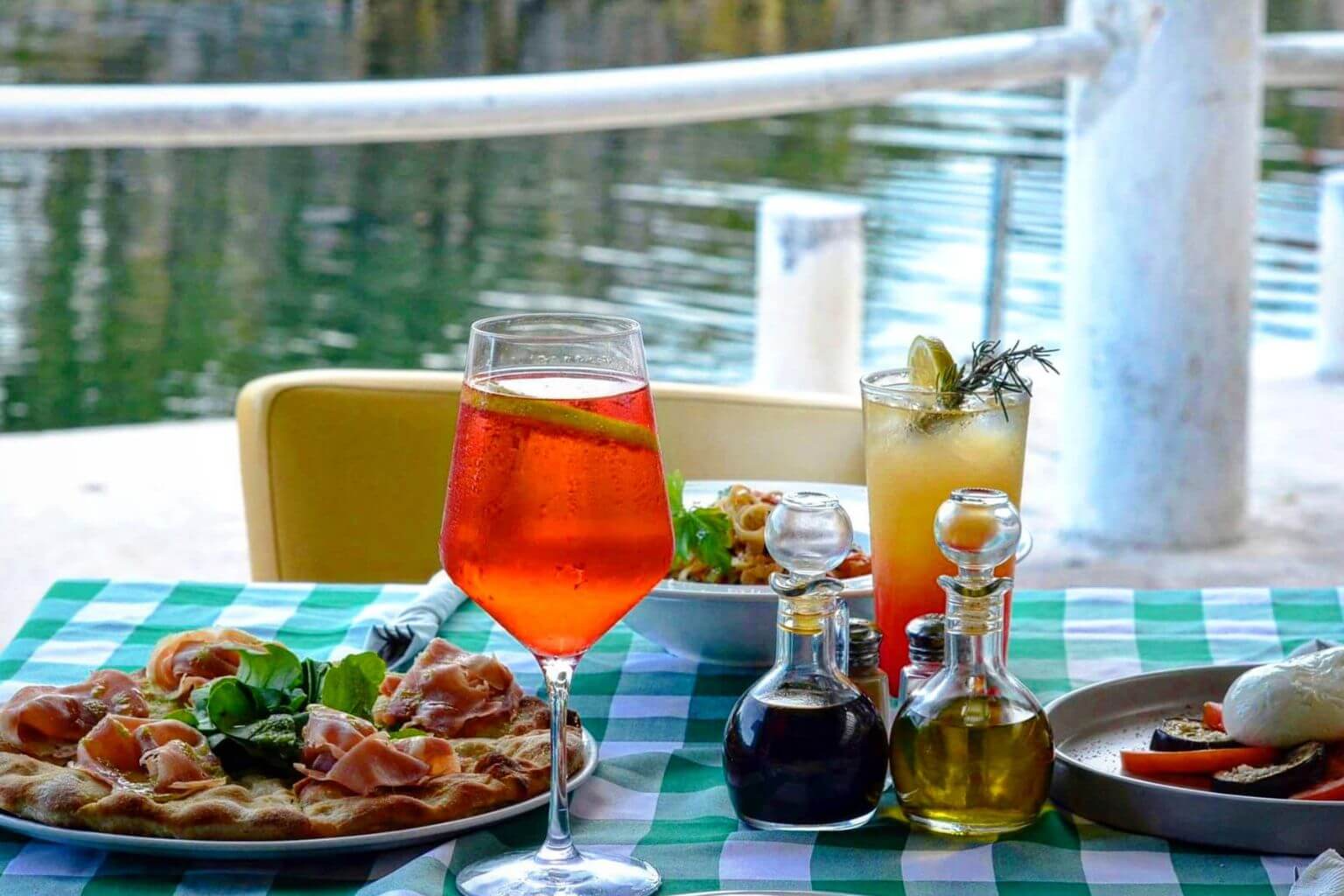 For those who love shopping, Puerto Aventuras Marina has plenty of options. Here you can find everything from fine Mexican silver jewelry to stylish, handmade clothing to fanciful lucha libre masks, multicolored sarapes and more!
Read our complete guide to Shopping in Puerto Aventuras!
If you're looking for some more serious shopping, there are several large shopping centers in nearby Playa del Carmen. 5th Avenue or La Quinta, Playa's famous pedestrian street, is just a 20-minute drive from Puerto Aventuras where you can find everything from internationally-known designer fashion brands to locally-produced handicrafts.
The great location and range of facilities and amenities at Puerto Aventuras Marina make it an ideal destination for anyone looking for a luxurious yet comfortable vacation experience in Mexico!
Boating and Fishing Opportunities
Charter your own Yacht, Catamaran, or Sailboat
One of the best things about Puerto Aventuras Marina is the variety of boats available for rent or charter. If you're looking for a luxurious experience, consider renting a yacht. These vessels come with all the amenities you could want, including air conditioning, a fully equipped kitchen, and comfortable sleeping quarters.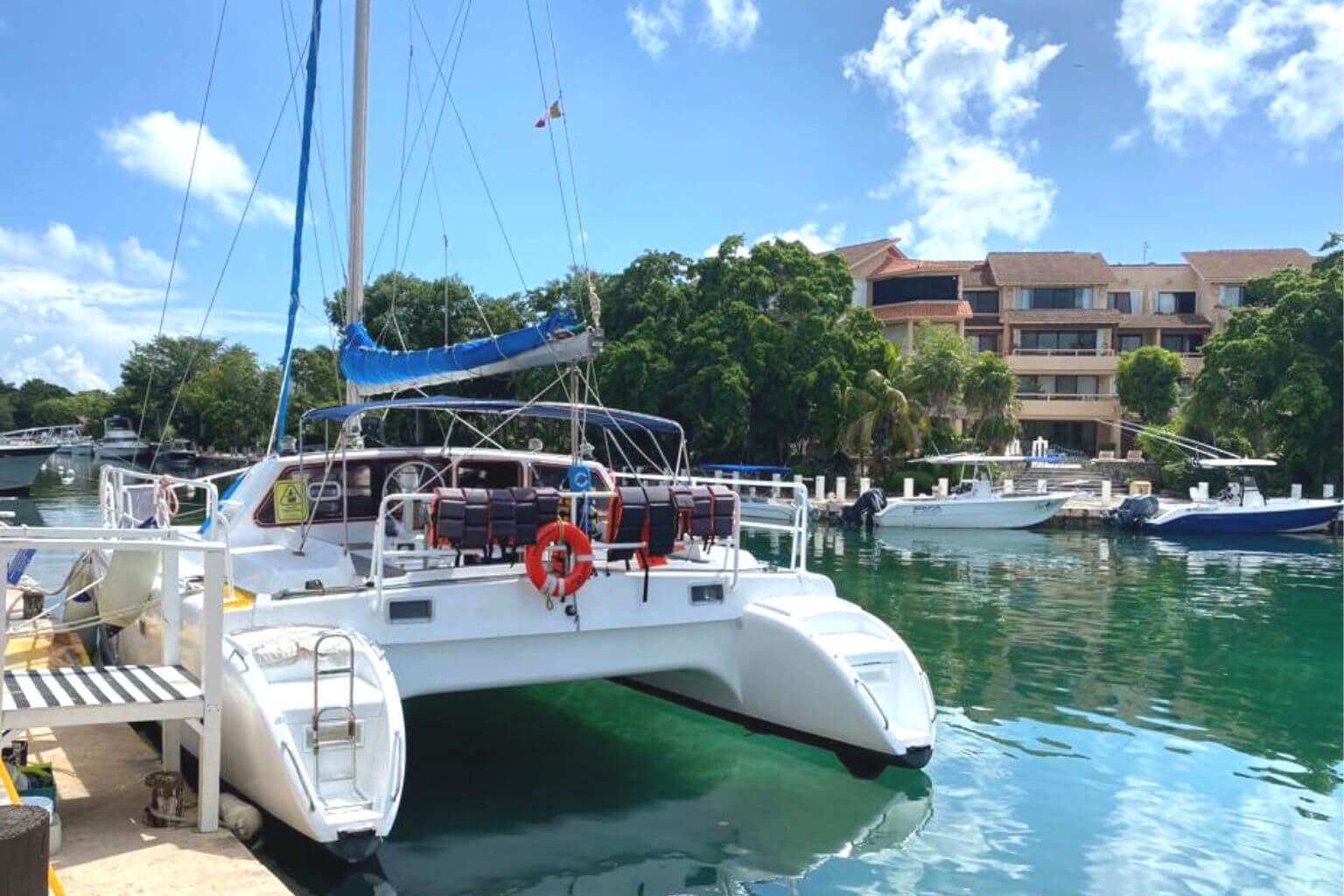 For those who prefer something more adventurous, try renting a catamaran. These multi-hulled boats offer plenty of space to relax and soak up the sun while sailing on the crystal-clear waters of the Caribbean Sea.
If you're an experienced sailor or just looking for something more low-key, opt for a sailboat rental. Set your own course and enjoy the gentle rocking of the waves as you explore beautiful bays and coves all along the coast of the Mexican Caribbean.
Catch Your Next Big Fish
When it comes to fishing in Puerto Aventuras Marina, there's no shortage of options. The marina is home to several reputable charter companies that specialize in deep-sea fishing trips.
Head out on one of these trips and try your luck at catching marlin, sailfish, tuna, wahoo, or mahi-mahi. If you prefer something more laid-back but still want to reel in some fish for dinner, opt for a reef fishing trip where you can catch snapper or grouper among other species.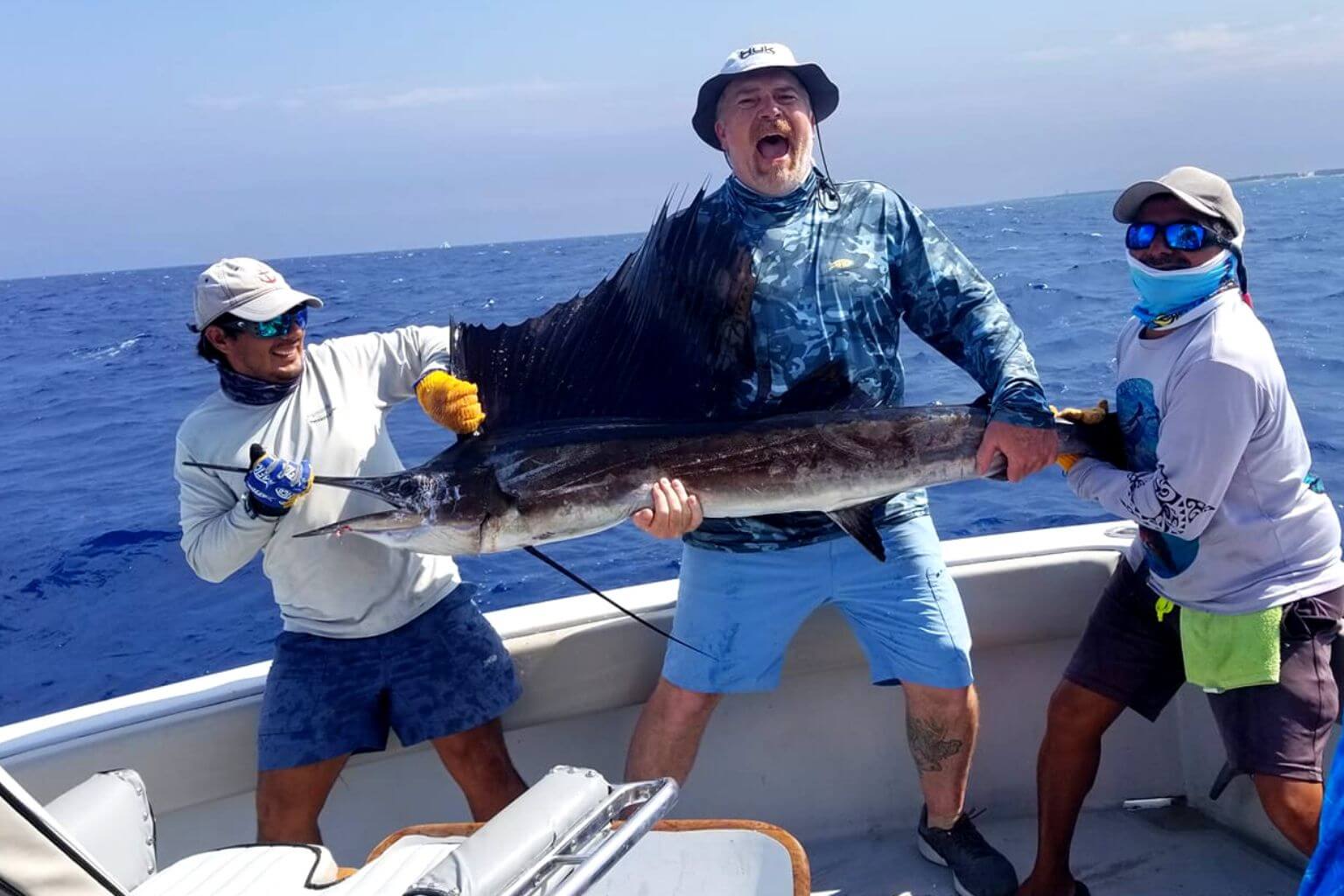 Find the Best Fishing Charters in Puerto Aventuras Marina!
Bring your catch back to the marina where you can find several Puerto Aventuras restaurants that advertise You Hook Em, We Cook Em specials. There is nothing better than sitting down with friends to enjoy your own catch of the day!
For those who want to experience traditional Mexican fishing culture firsthand, consider booking a trip with local fishermen who will take you out on a small panga and access bays and coves that only these small boats can access. Here, you can learn traditional techniques such as handlining or netting.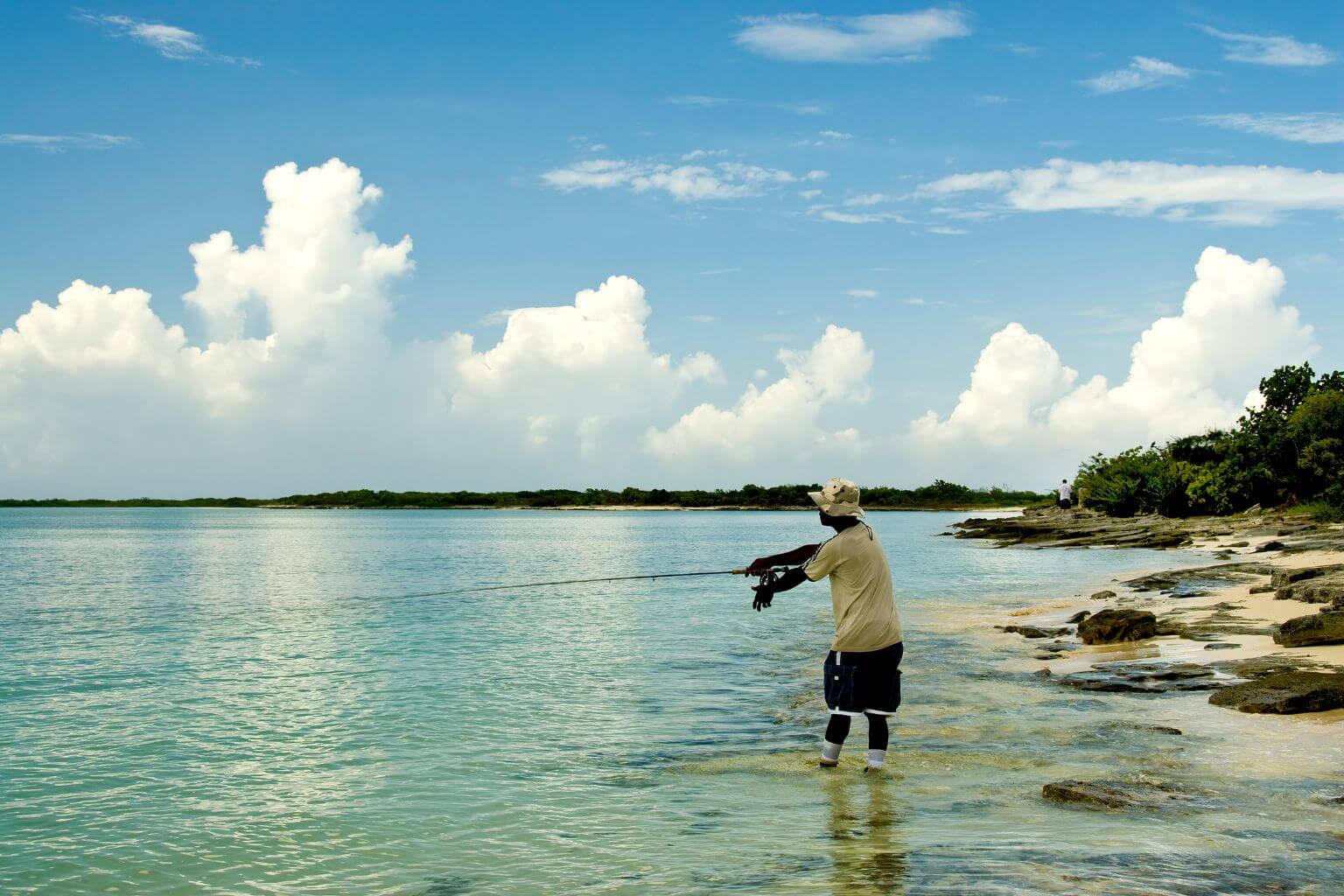 Not only will you learn about their fishing methods but also be able to taste some delicious fresh caught seafood such as ceviche made with snapper or octopus tacos – truly an unforgettable experience!
Diving and Snorkeling
Exploring the Underwater World Near Puerto Aventuras Marina
If you're looking for an unforgettable diving or snorkeling experience, Puerto Aventuras Marina has got you covered. The surrounding area offers some of the most stunning underwater landscapes in Mexico, including crystal-clear cenotes and vibrant coral reefs.
Whether you're a seasoned diver or new to the sport, there are plenty of options for exploring this magical world beneath the waves. Puerto Aventuras Marina is home to several excellent SCUBA dive companies that offer everything from "Discover SCUBA" for novices, PADI Certification programs for those who want to dive deeper to Dive Master Training courses for seasoned pros.
One of the most popular diving experiences near Puerto Aventuras Marina is exploring the local cenotes. These natural sinkholes filled with fresh water offer a unique opportunity to see a different side of Mexico's underwater world.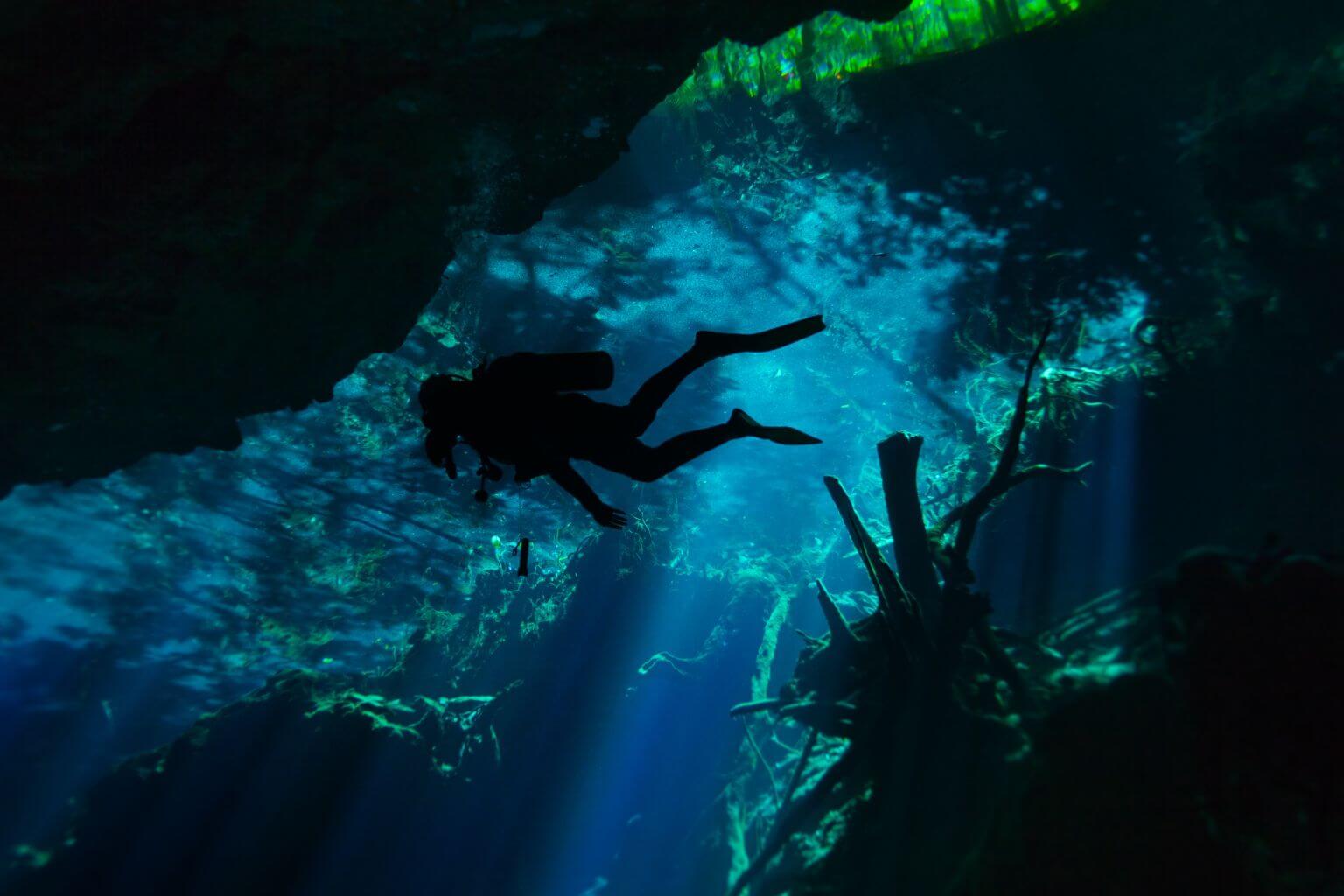 Find our guide to the Best Riviera Maya Cenotes near Puerto Aventuras!
Some of the most famous cenotes in the area include Dos Ojos, which features two interconnected caverns filled with fascinating rock formations, and Cenote Azul, which boasts clear blue waters perfect for swimming and snorkeling.
With more than 7,000 cenotes in Mexico's Yucatan Peninsula alone, there are endless opportunities for discovery and adventure.
Dive Sites You Shouldn't Miss Near Puerto Aventuras Marina
For those who prefer to explore coral reefs and colorful marine life, there are also plenty of diving options near Puerto Aventuras Marina.
The Mesoamerican Barrier Reef is the second largest in the world after the Great Barrier Reef near Australia and sits just offshore from Puerto Aventuras. It has a lot to offer divers. Warm, crystal-clear waters, a stunning range of coral and fish species and sea turtles attract divers from around the world!
Popular dive sites on the inner and middle reef include Pedegral and North Ruinas and can be accessed easily by beginning certified divers.
On the outer reef, you will need more advanced skills to face some of the challenges which the dive sites on the reef can pose.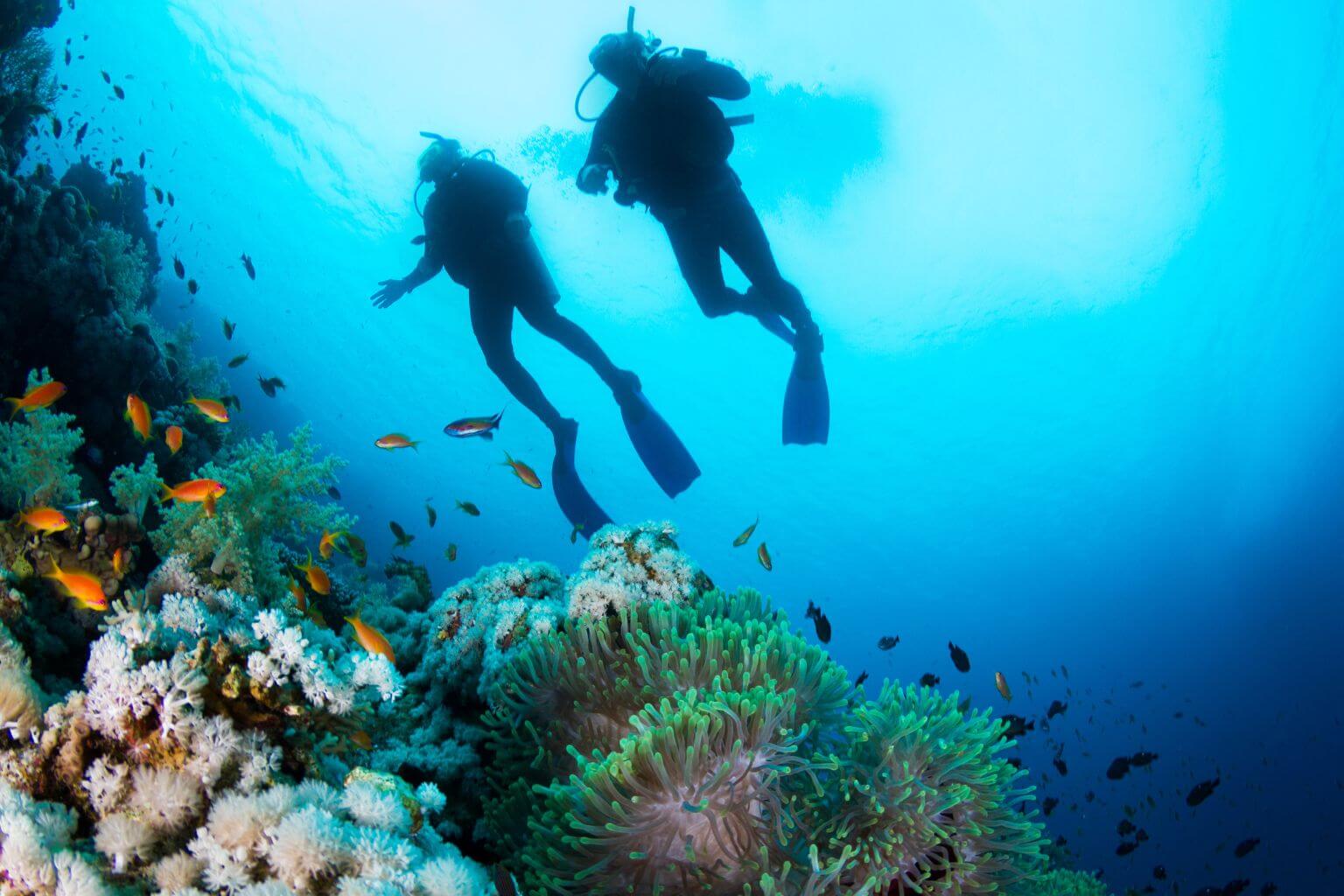 Located in 90 feet of water, just off the coast of Playa del Carmen, the Mama Viña is a former shrimp boat that was intentionally sunk in 1995 for the fun of divers. This sunken ship now serves as a home for a wide array of marine life such as snapper, grouper, and even sharks and is definitely a site worth seeing.
Another popular site is Cozumel Island's Palancar Reef, known for its diverse array of sea creatures like sea turtles, stingrays and barracuda. This is a great experience for beginning divers. Here, divers can spot angelfish and green moray eels among other mesmerizing sea creatures.
For those who prefer a more challenging dive, the C-53 Felipe Xicotencatl shipwreck is an intriguing place to explore. Located in 80 feet of water, the ship rests on the sandy bottom of Chankanaab Bay. The sides have been opened up to allow divers to enter and safely exit making this a worthwhile dive destination.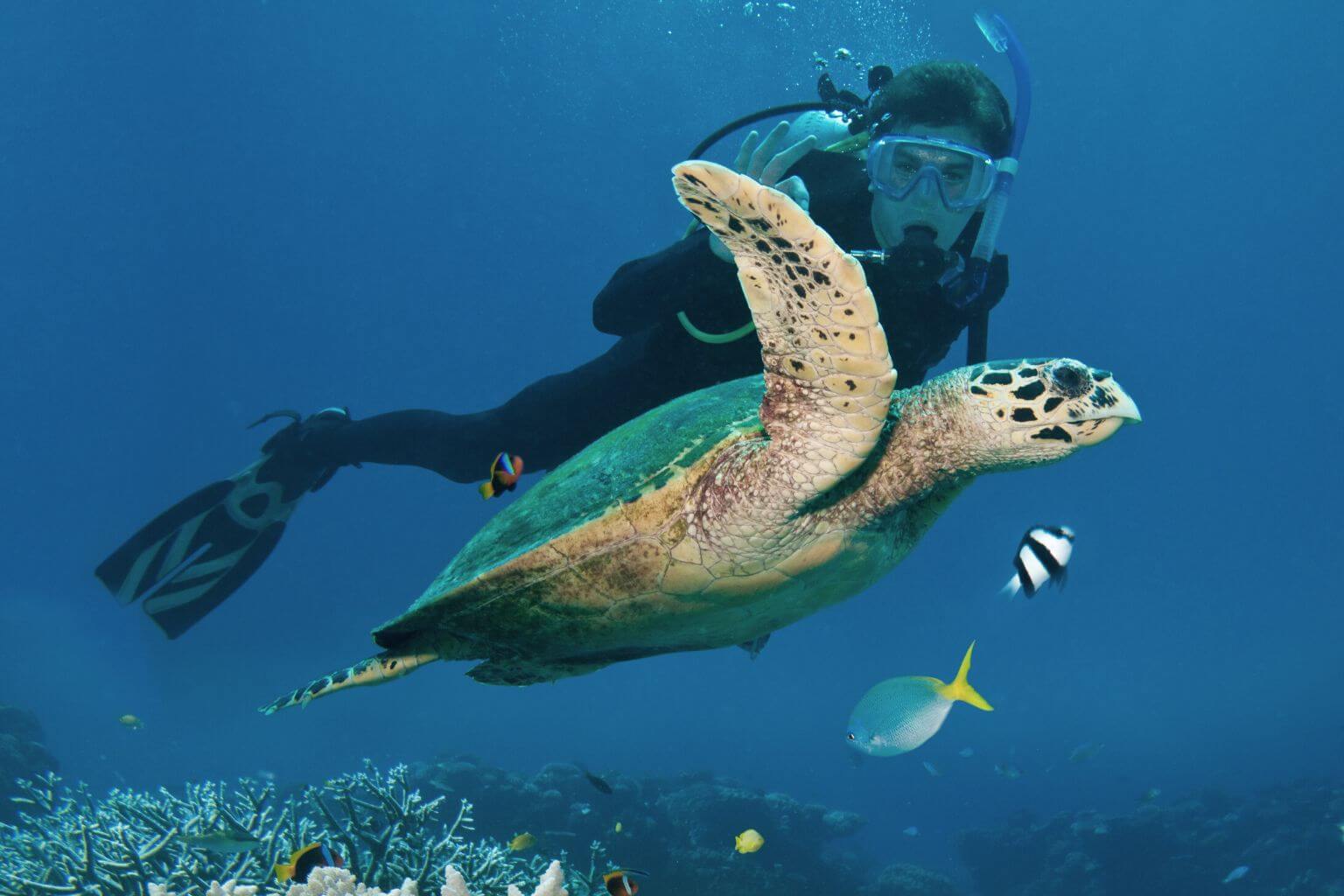 If you are an experienced diver and you are visiting the Riviera Maya at the right time of year, diving with the Bull Sharks is an unforgettable experience. Every year between December and March, when the water temperature drops a little, these solitary hunters can be usually found in the waters off of Playa del Carmen.
Several Puerto Aventuras dive shops offer this bucket-list level excursion during the season.
As you can see, the Puerto Aventuras Marina offers access to some of the most beautiful and diverse underwater landscapes in Mexico.
Whether you're interested in swimming with sharks, exploring shipwrecks or diving through coral reefs, there are plenty of opportunities for adventure beneath the waves. So grab your gear and get ready for an unforgettable journey into the world below!
Puerto Aventuras marina – Nearby Attractions
Uncover the Mysteries of the Maya Ruins
Puerto Aventuras Marina is situated in an area brimming with culture and history. One of the most significant attractions nearby is the ancient Maya ruins. In fact, Puerto Aventuras has its own Maya ruin site hidden away in Phase 4 on the shore of Caleta Chac Ha Al.
Inland from Puerto Aventuras, visitors can explore the incredible archaeological sites that are dotted throughout the region. The most notable being Tulum, Coba, and Chichen Itza.
Read this article and Find the 6 Best Mayan Ruins Near Puerto Aventuras!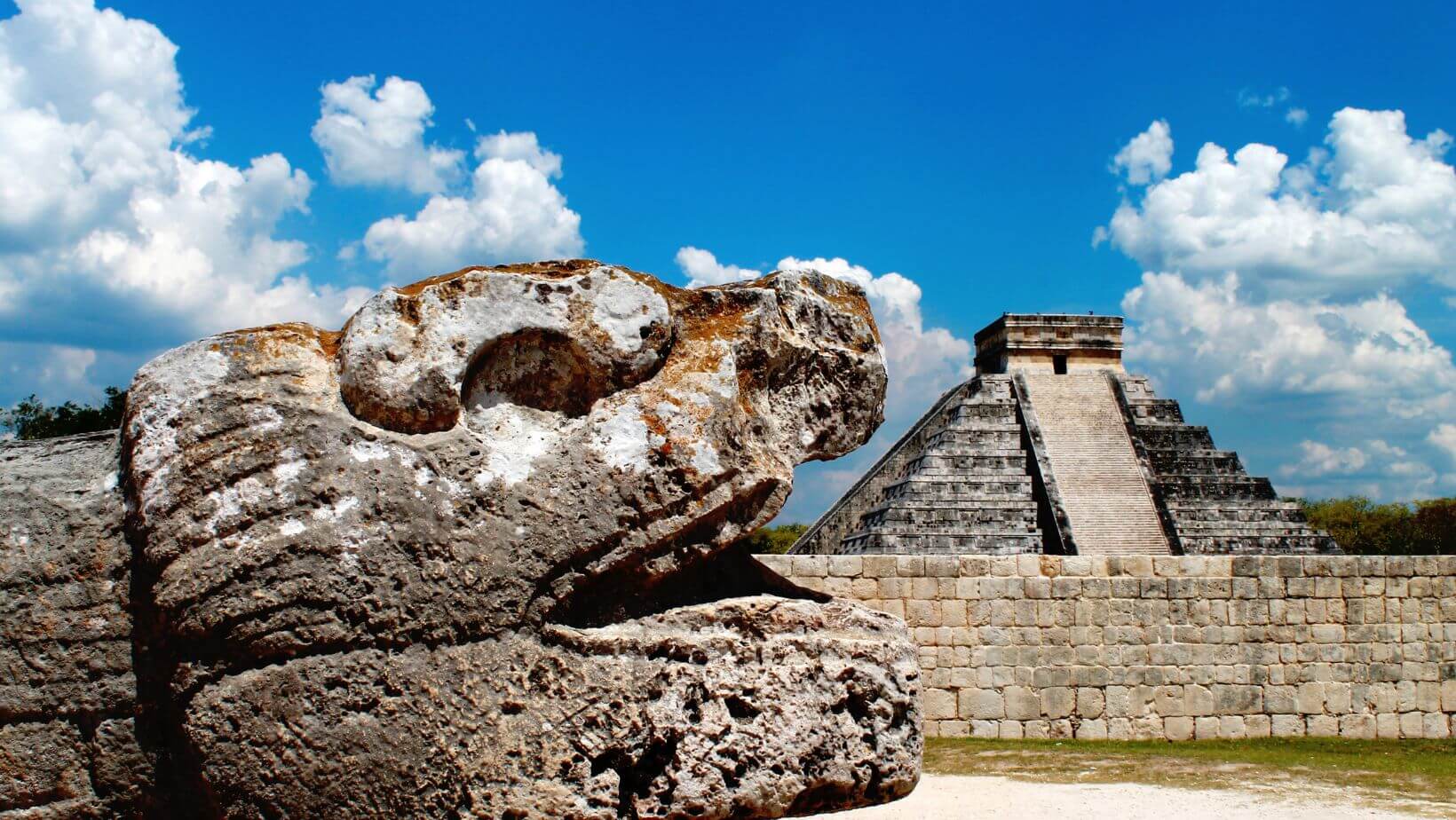 These ruins offer a fascinating glimpse into a bygone era and provide visitors with an opportunity to learn about Mayan culture and traditions. Tulum is just a half-hour drive from Puerto Aventuras Marina and boasts famous ruins set against an idyllic beach backdrop, making it a perfect spot for breathtaking photos.
Unlike Tulum, which seems to have been over-popularized over recent years, Coba, hidden deeper in the jungle, provides visitors with a more secluded experience. Renting bikes or taking guided tours of Coba to explore its towering pyramids and sprawling grounds is highly recommended.
Explore Pristine Beaches & Natural Parks
The clear turquoise waters and white sandy beach of Fatima Bay right here inside the Puerto Aventuras marina community may already be your idea of paradise. However, there are several other stunning beaches worth exploring in this region that will leave you mesmerized.
Xpu-Ha beach is can be found just 10 minutes from Puerto Aventuras Marina. Here, visitors will find long stretches of powder-white sand lined with palm trees offering shade from Mexico's warm sun while enjoying crystal-clear waters perfect for swimming.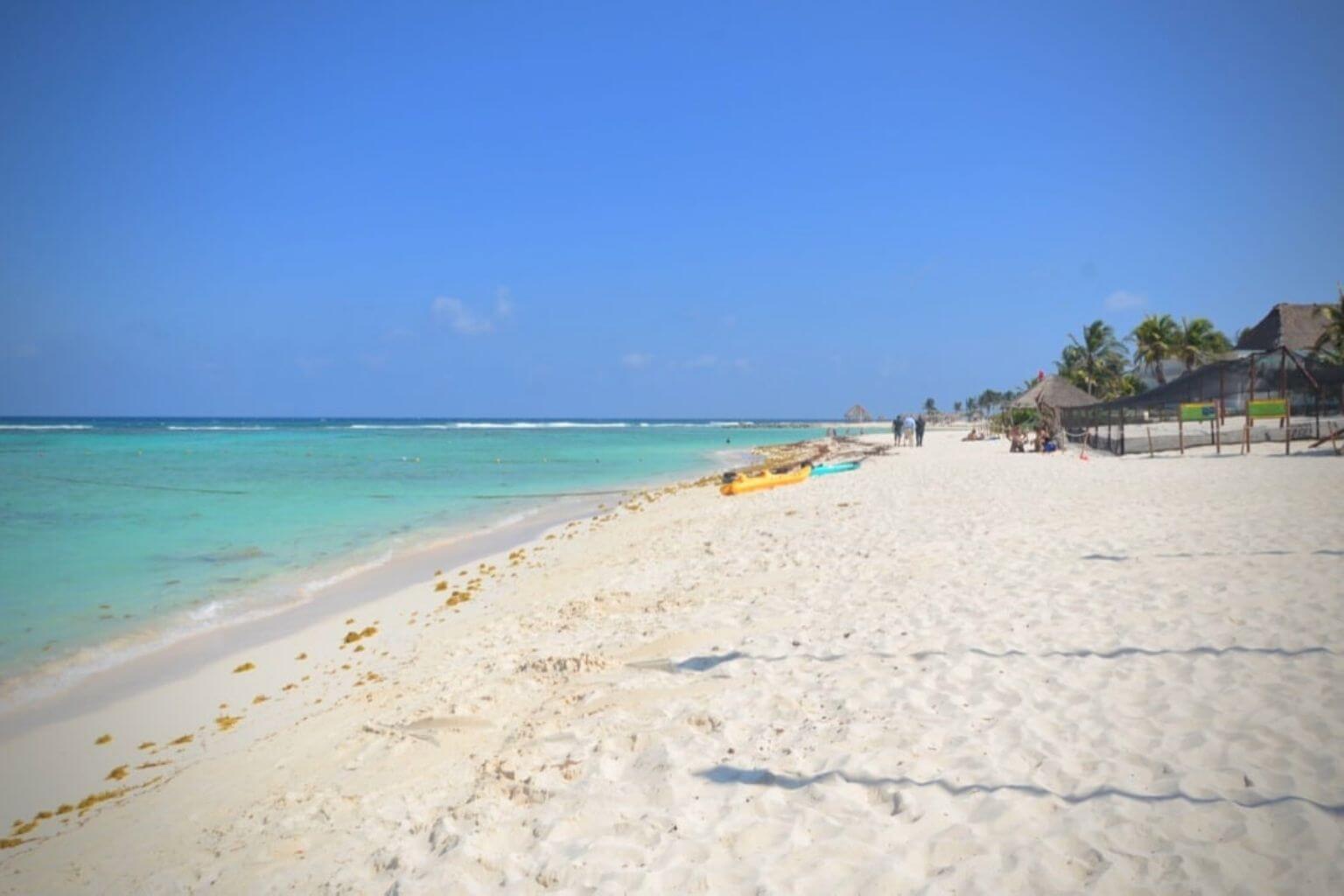 Read about the Best Beaches in Puerto Aventuras!
Akumal Bay is just a few more minutes south and here you can swim with the marine turtles that call this region home.
If you're looking for something more adventurous than lazing on a beach all day long, then head to Xcaret Park located just 30 minutes away from the marina.
This world-class natural park offers everything from snorkeling in underground rivers to visiting an interactive aquarium and even a butterfly sanctuary! The park provides a unique opportunity to explore all the flora and fauna of Mexico's Yucatan Peninsula. You can also learn about traditional Maya culture through its recreated Maya village, which features a traditional ball court, a chapel, and even a cemetery!
Events and Festivals
Fishing Tournaments
For those who love to fish, Puerto Aventuras Marina is the ultimate destination. Throughout the year, the marina hosts a variety of fishing tournaments that cater to all levels of expertise. Whether you're a seasoned pro or a beginner, there's sure to be an event that suits your needs.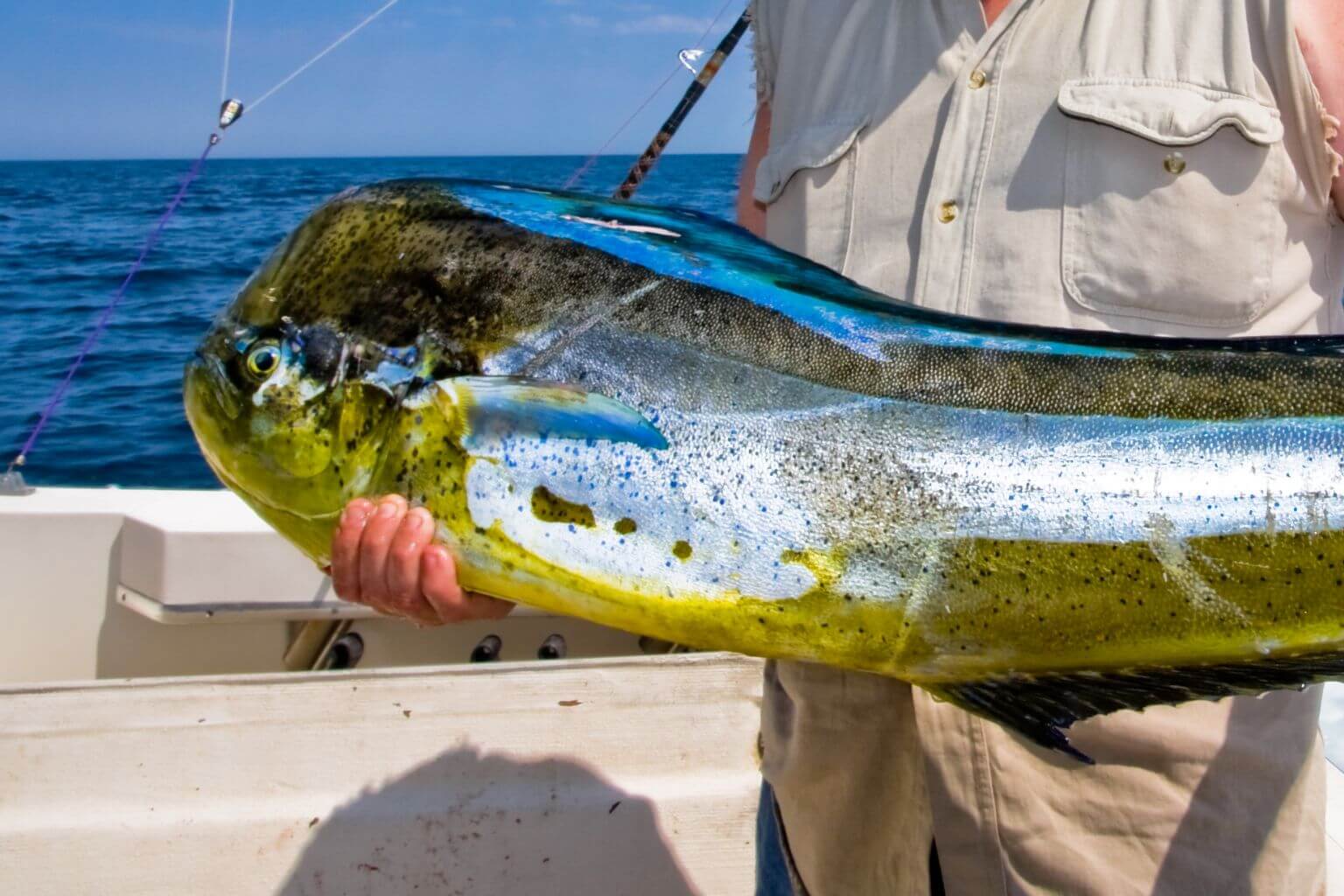 One of the most popular is the annual "Master's del Caribe Fishing Tournament", which takes place in the spring. This tournament attracts anglers from Cozumel, Isla Mujeres and all over the Riviera Maya who come to compete for big prizes and bragging rights.
Other regional fishing tournaments that Puerto Aventuras fishermen regularly participate in are the "Torneo Rodeo de Lanchas Mexicanas", the "Torneo Bernardo Alonso", and the "Torneo Antonio Fernandez Gonzalez" all based out of Cozumel.
One of the most popular regional fishing tournaments is the Island Time Fishing Tournament hosted on Isla Mujeres.
Cultural Festivals and Special Events
If you're looking for some fun events to enjoy during your vacation, look no further than Puerto Aventuras Marina! The marina community is host to several fantastic events throughout the year that attract visitors from all over the Riviera Maya.
Puerto Aventuras is home to the Riviera Maya Chili Cook-Off, an event that attracts chefs and home cooks from all over the Riviera Maya, is quickly becoming a destination event for foodies! This event is hosted annually at Restaurant Latitude 20 and benefits the Rotary Club of Playa del Carmen Seaside. Residents and visitors alike are welcome to participate as a chef or just come to taste all the chiles and cast their vote for "The Best Chili on the Riviera Maya"!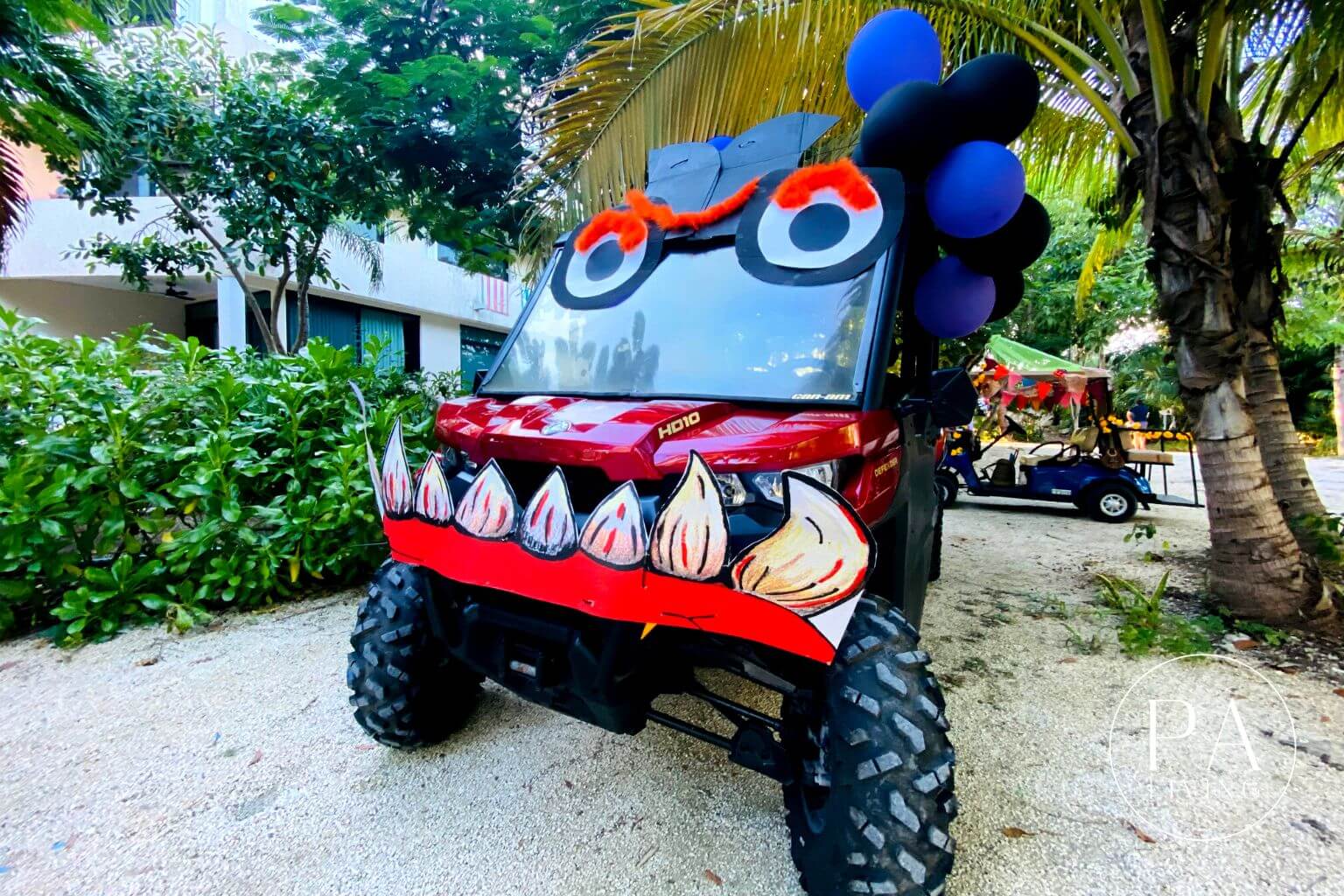 Halloween is a great time to visit Puerto Aventuras Marina. The Puerto Aventuras Halloween Golf Cart Parade is an annual tradition that is fun for the whole family. Puerto Aventuras residents dress up and decorate their golf carts for an evening parade through the grounds of Puerto Aventuras. Residents and visitors line the streets to see their friends roll by in this fabulous family event.
The first LIV Golf Tournament in Mexico was held this year, just a few miles up the road at the El Cameleon Golf Course of Mayakoba. This event attracted some of the world's best pro golfers as well as golf aficionados from all around Mexico and the world.
All the eyes of the golf community were fixed on the Riviera Maya during this exciting tournament which offered opportunities for Puerto Aventuras residents and snowbirds to volunteer at the event as marshals, walking scorers, media transport drivers among other supporting roles. If you are a golf fanatic, plan your trip around the next LIV tourney event on the Riviera Maya.
Another major event not to be missed is Carnaval! Playa del Carmen puts on a great show every year but to experience the very best parades and live musical guests, hop the ferry over to Cozumel for a night or two and take in all the pageantry. It's an experience you will never forget.
Puerto Aventuras Marina – A Must-Visit Destination in Mexico
If you're looking for a safe, world-class vacation destination that offers both natural beauty and modern amenities, look no further than Puerto Aventuras Marina.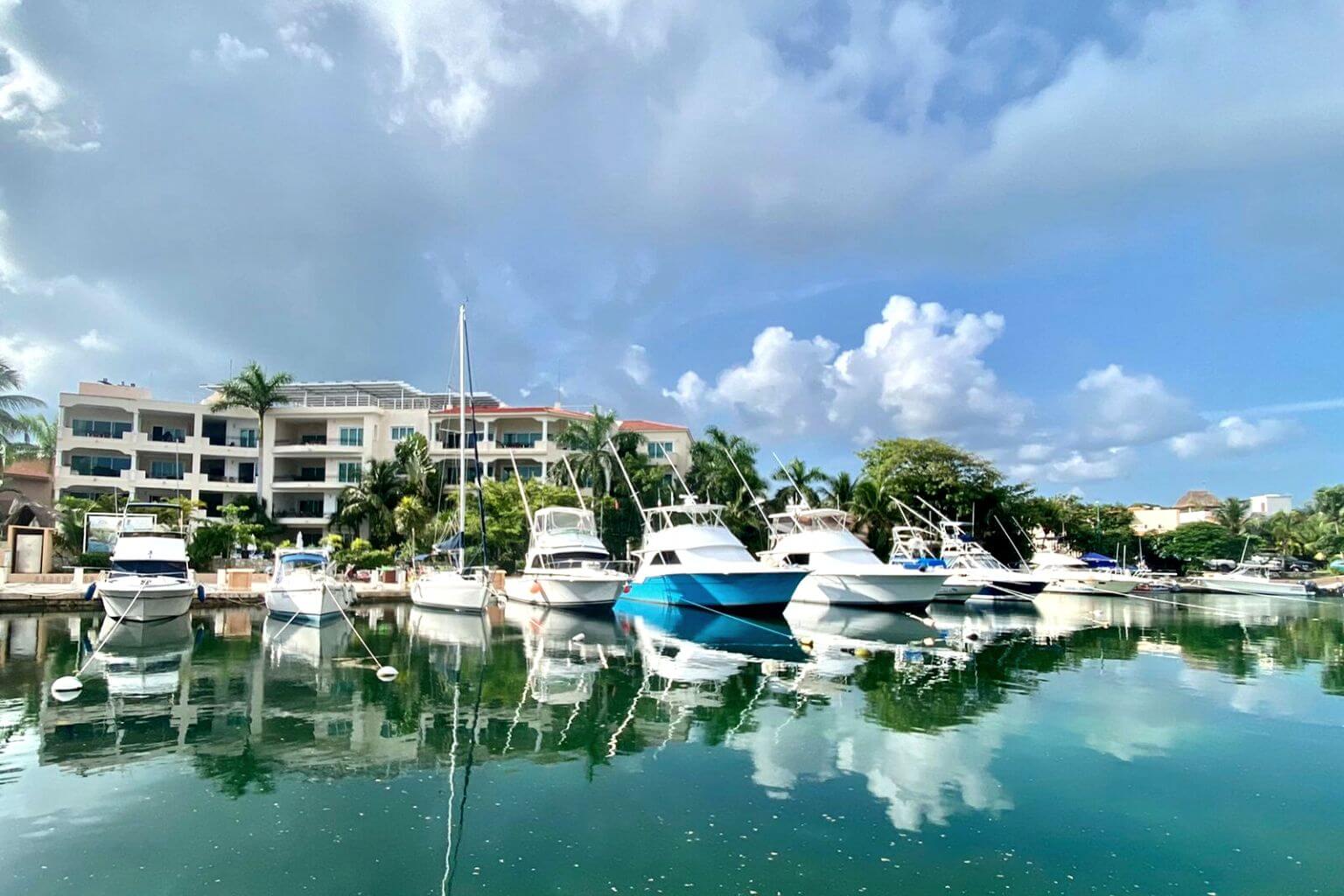 Visitors can enjoy a range of activities, from boating and fishing to diving and snorkeling, all while enjoying the stunning surroundings. The marina's numerous restaurants, bars, shops, and other amenities happily cater to the needs of visitors and residents alike.
With endless opportunities for adventure and relaxation amidst breathtaking scenery unlike anywhere else in the world – Puerto Aventuras Marina should be on any traveler's bucket list! Come experience it for yourself – you won't be disappointed!