The 7th Annual Puerto Aventuras Golf Cart Parade Draws Record Crowds
The Puerto Aventuras Halloween Golf Cart Parade has become a destination event for families living on the Riviera Maya. Each year, more and more families participate, some spending days and even weeks planning their theme, transforming their golf carts and creating fantastic costumes. 
The parade has been going on with varying levels of participation for seven years but this was one for the record books with nearly 300 carts registered to participate in this year's event. Everyone is welcome and families are now coming in from Paamul, Akumal, Playa del Carmen and even Tulum, borrowing or renting carts to get in on the fun!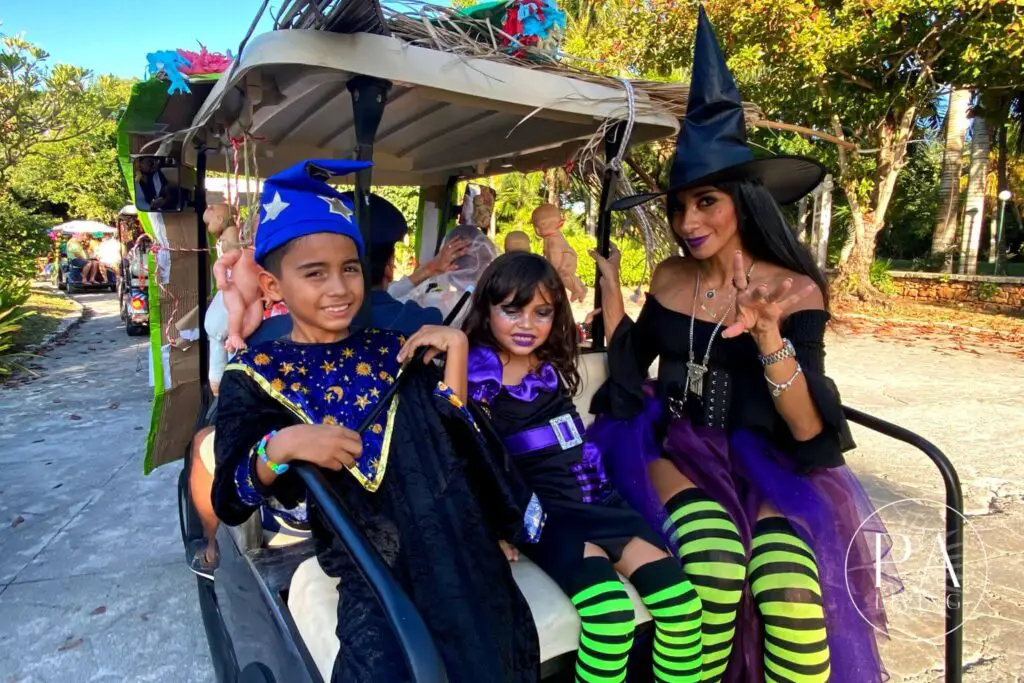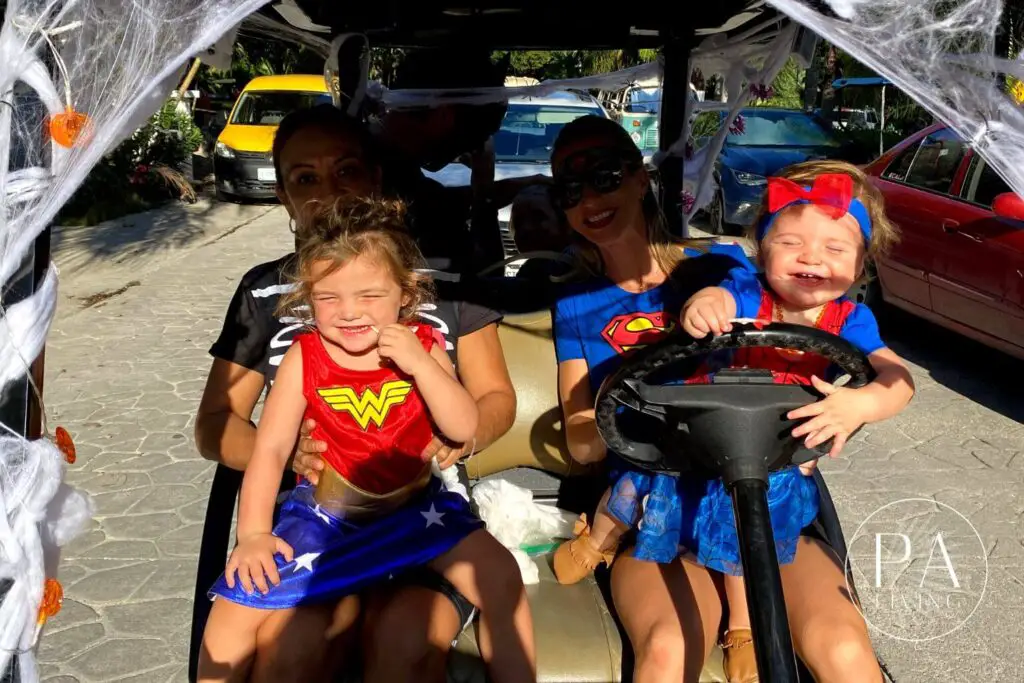 The line of colorful, carts wound through the streets of Puerto Aventuras and stretched on for at least a kilometer. All the sidewalks were lined with onlookers who have come to look forward to this creative and fun annual event. There were so many carts participating this year, we didn't even make it around to see all the creative stations set up to distribute candy and treats for the children. But, we did manage to grab some great photos of many of the wonderfully creative carts and kids in this year's parade.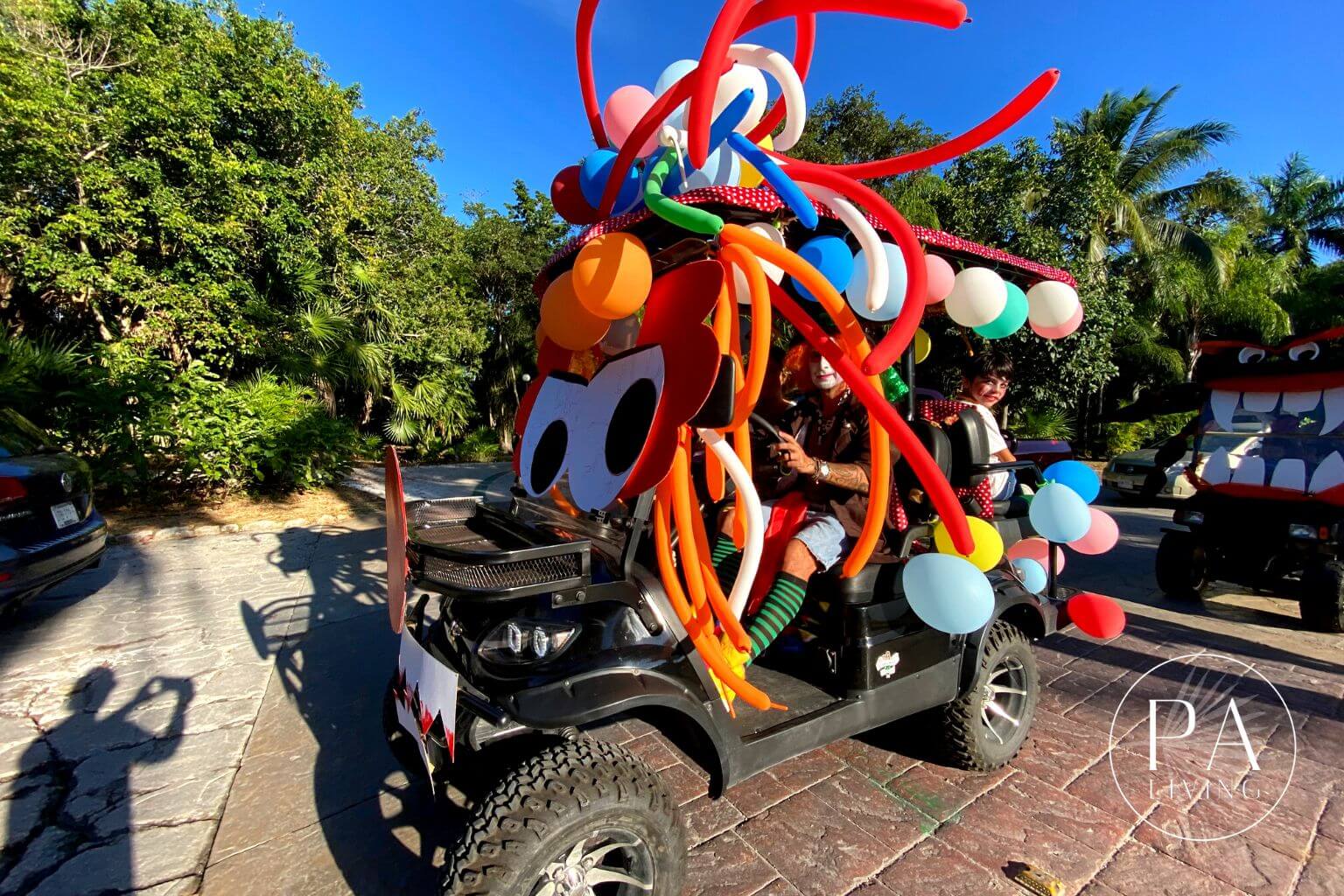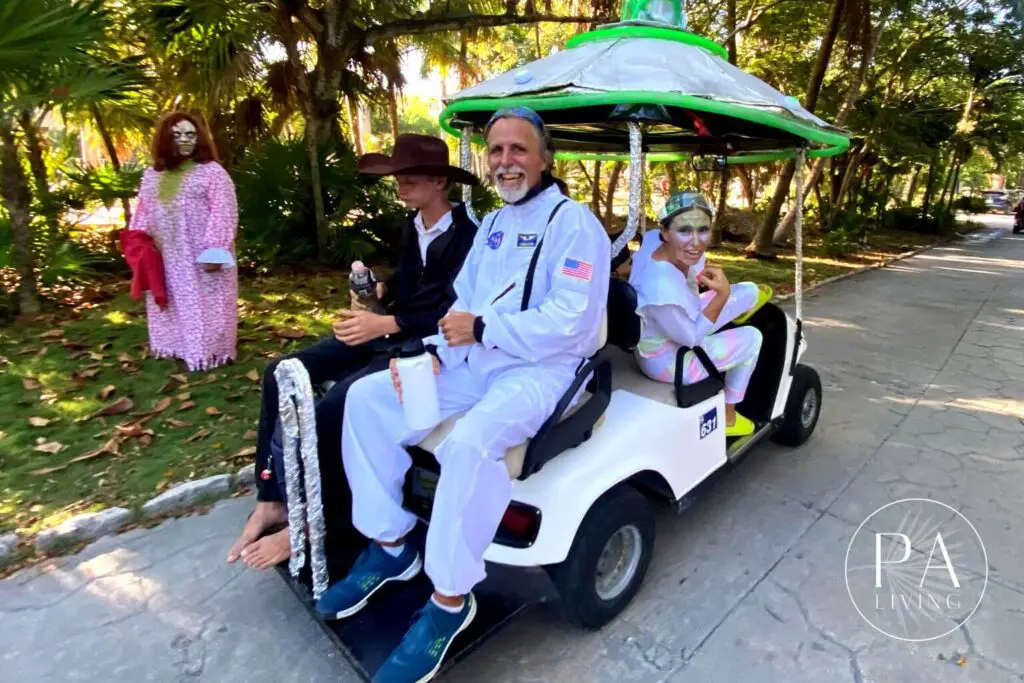 If you are ever curious about how many families are living full-time in Puerto Aventuras, all you need to do is turn up for this anticipated holiday tradition to see how our community has grown. Over the past several years, hundreds of families from Mexico and around the world have come to make Puerto Aventuras their home and it's not difficult to see why. Parents, teachers and business leaders in this community pull out all the stops to ensure plenty of fun, safe activities for the children living and visiting our seaside village.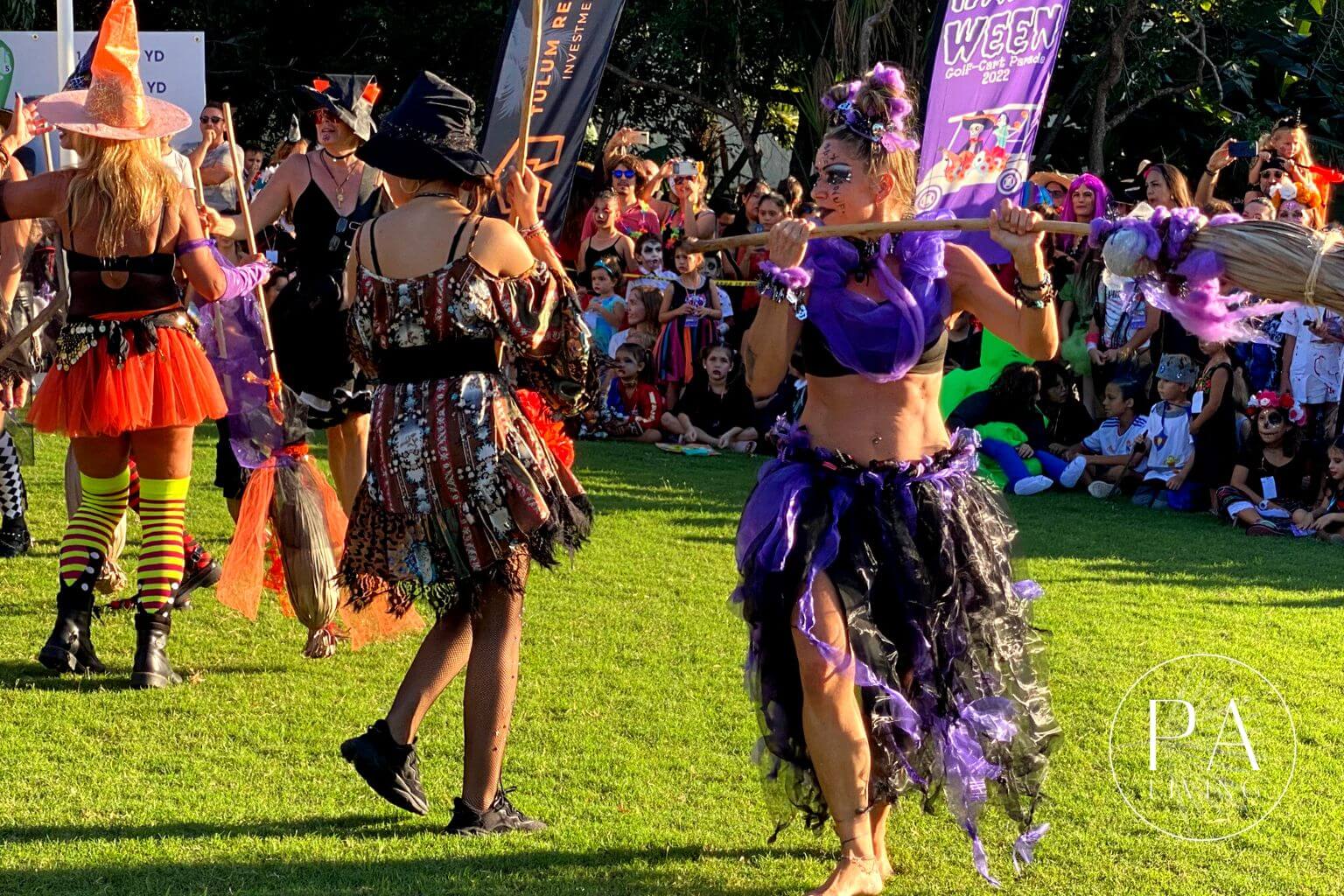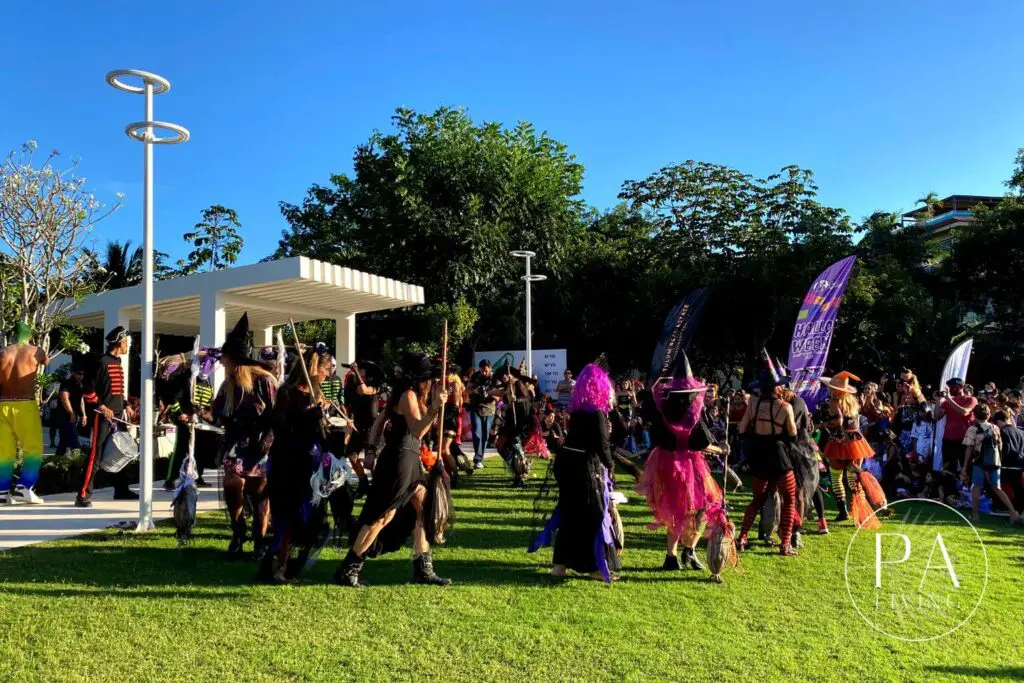 What started as a way to organize a safe a fun way for children in Puerto Aventuras to triack or treat has evolved into a full-on festival with choreographed dances, drummers, stilt-walkers and parties for kids of all ages. Kudos to the organizers of the 2022 Halloween Golf Cart Parade and all the parents who made such a great effort on their carts and costumes. The smiles on the children's faces really say it all!
How to participate in the Halloween Golf Cart Parade
In the weeks leading up to Halloween, the event organizers will put out all the details for the event on Instagram and in the Puerto Aventuras Living Facebook Group, so keep your eyes open for their announcements. Families wishing to participate in the 2023 Halloween Golf Cart Parade may also contact the event organizers and request access to the group chat on WhatsApp. Here you will receive all the information about tickets, the parade route and how you can assist the committee should you choose.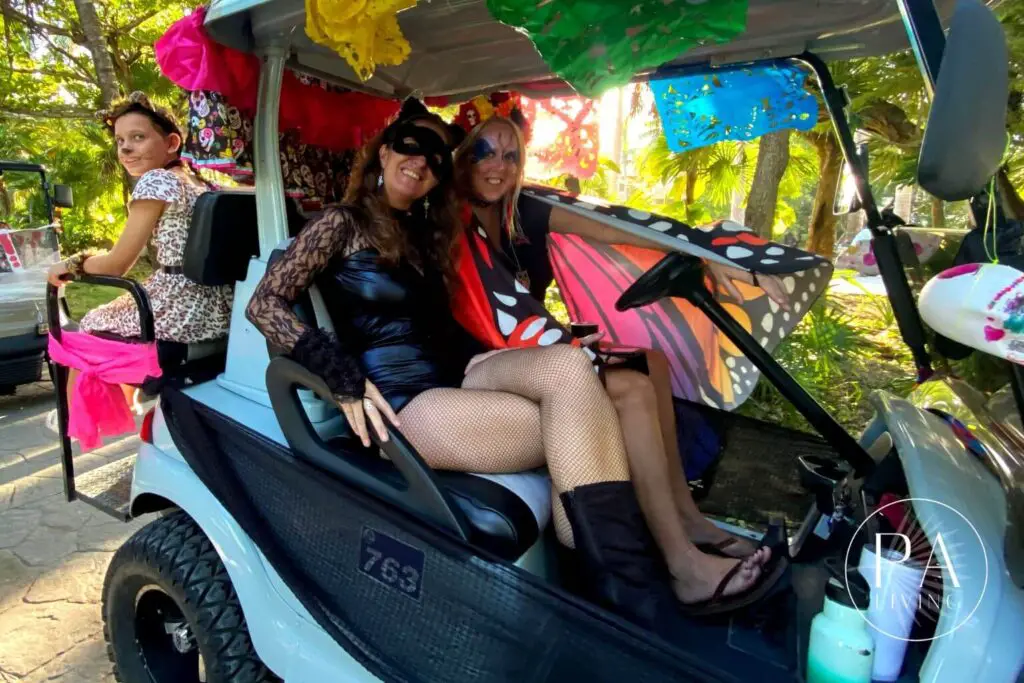 Halloween in Puerto Aventuras is one of the biggest and most anticipated festivals of the year. If you somehow missed out on this year's Puerto Aventuras Halloween Golf Cart Parade, be sure to get your tickets early. Borrow or rent a golf cart if you need one and be a part of what has become one of the signature events on the Riviera Maya.