Puerto Aventuras Fishing – The Ultimate Guide for Anglers
Deep sea fishing on the Riviera Maya is an angler's dream. Some of the most sought-after species can be found in the waters of the Mexican Caribbean.  A day of deep sea fishing out of Puerto Aventuras marina can easily mean coming home with a cooler full of mahi mahi, wahoo, tuna, kingfish and more. Sportsmen searching for the challenge of hooking and bringing in billfish have every chance of landing an Atlantic blue marlin, white marlin, striped marlin or an Atlantic sailfish during an offshore outing!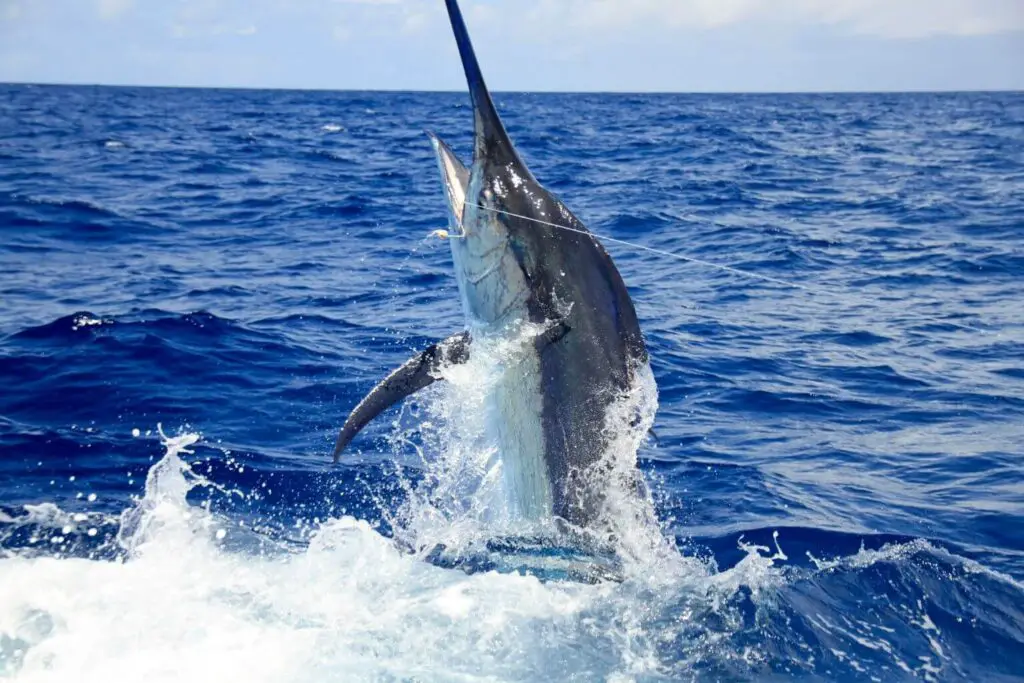 This lineup of target species is what makes the Riviera Maya a highly sought-after and respected sportfishing destination year-round. Another advantage is the location of the best fishing grounds. Unlike some deep-sea fishing destinations, Puerto Aventuras fishing charters do not require you to travel for hours to get to the deep waters. You can start fishing almost as soon as the boat leaves the marina, meaning more fishing time and more fun for you and your group. 
What kind of fishing can you do in Puerto Aventuras?
Sportfishing / Deep Sea Fishing
Sportfishing or deep sea fishing involves traveling to deep water spots in search of legendary pelagic species such as blackfin tuna, mahi mahi, wahoo, marlin and sailfish. These fish are attracted by lures pulled behind the boat either on or just below the surface of the water. This is called trolling and can be done with lures or live bait. The fish you are targeting while deep sea fishing are strong and powerful.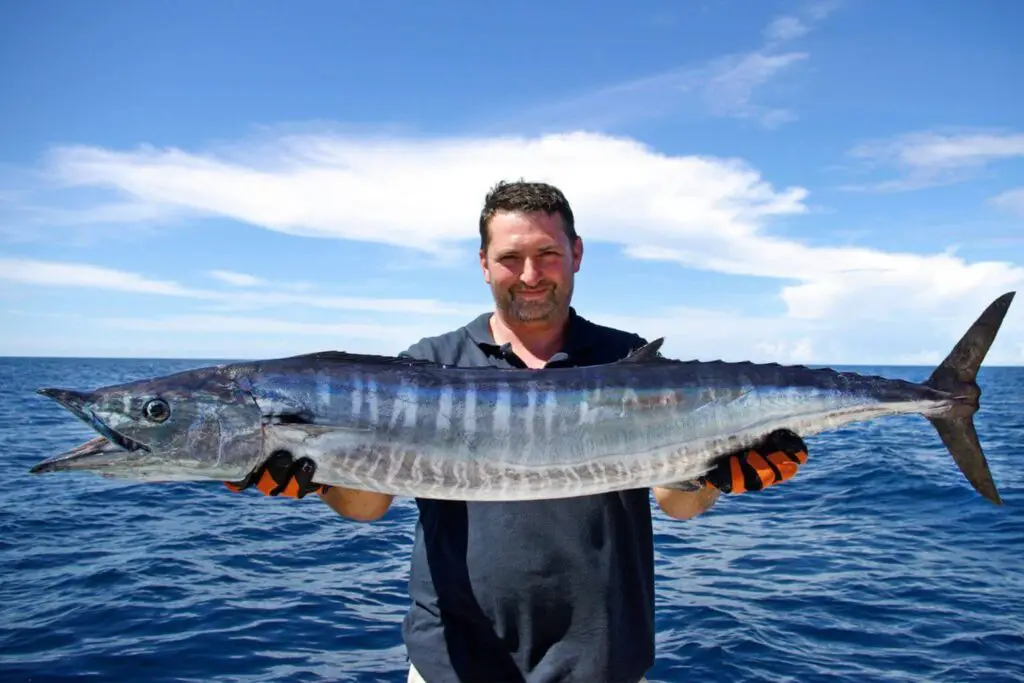 You can book a boat from the Puerto Aventuras marina for a half-day or a full-day charter. Your excursion will include all licenses, gear, lures and bait as well as beverages and snacks. Lunch and beer may be included on full-day trips. Upon your return to the marina, the crew will clean and fillet your catch as desired. Whether you are an experienced fisherman or just looking for a fun day out on the water with family and friends, sport fishing can make for a very exciting day for anglers of all ages. 
Bottom Fishing
Bottom fishing involves dropping lines in the water which are weighted in order to bring the bait down to the bottom of the ocean where the target fish are feeding. The bait may lay directly on the sandy bottom or be rigged to float several inches to several feet above the bottom. Different methods will attract different fish.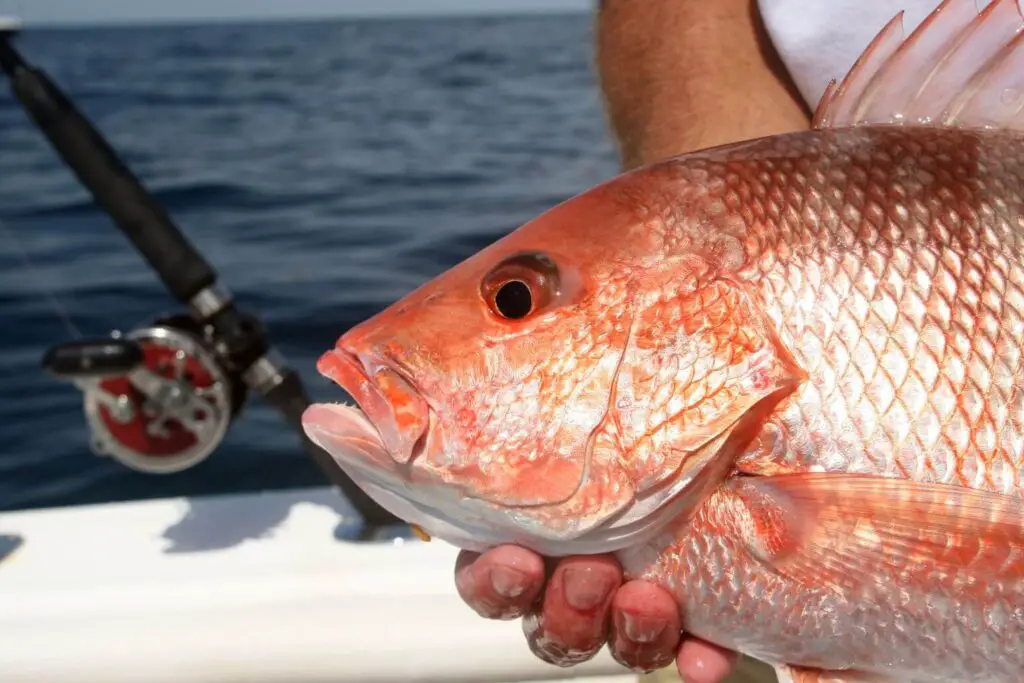 Bottom fishing is usually done in the calmer waters closer to shore, compared to venturing far offshore for the deep-sea sportfishing target species. On days when the seas are rough, this can provide more comfort for you, reduce travel time and increase your actual fishing time. Regardless of the season, you have a pretty good chance of bringing home fish when bottom fishing. Some of the tastier fish such as grouper, red snapper and amberjack come from the bottom fishing spots that the captains know well.
Shore Fishing
Shore fishing or surf fishing can be enjoyed by anglers of all levels and all ages. It involves fishing with a rod and reel from the shore, a jetty, a pier or other fixed point. Shore fishing is legal in Mexico and does not require a fishing license but there are restrictions to consider. By law, you can only have one line in the water per person and you cannot fish within 250 meters of swimmers.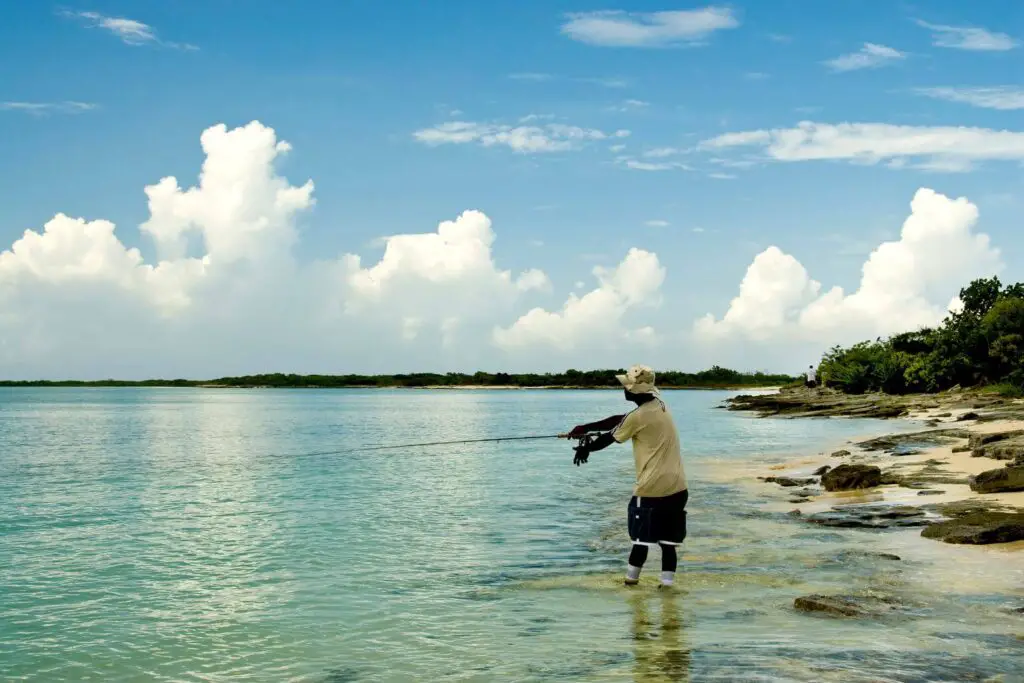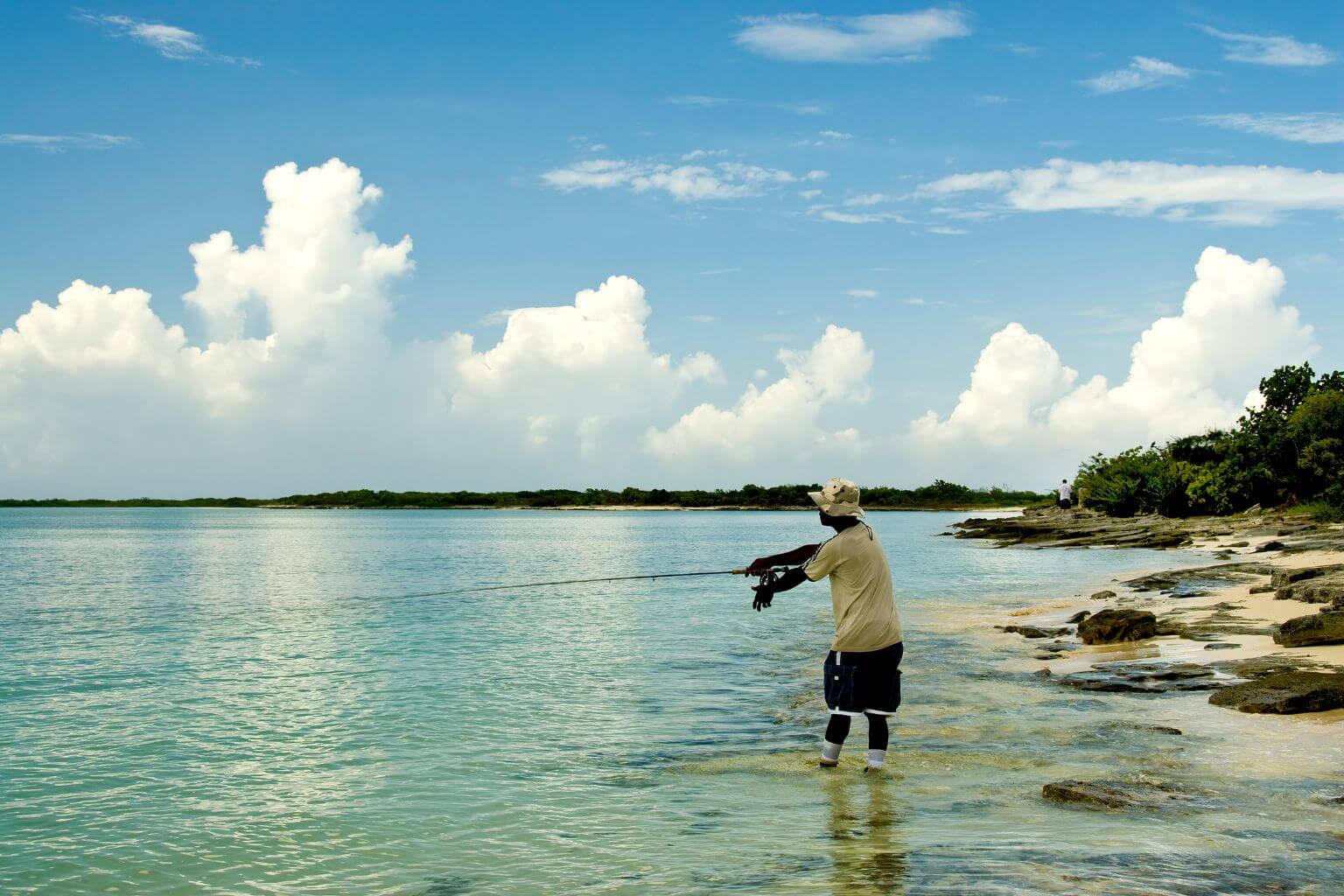 The two beaches in Puerto Aventuras are not long enough to safely fish during daytime beach hours but you might get away with it very early in the morning or in the evening. Shore fishing is not permitted from the edges of the marinas and canals in PA. Your best bet may be to throw your line in from the jetty by the northern marina entrance. You are certain to find fellow anglers out there in the mornings.
Spear Fishing
Spearfishing involves the use of spearguns or pole spears to capture fish. This can be done in shallow waters just off shore or in deeper blue water targeting larger sport fish. This can be an exciting activity; no experience is required other than the ability to snorkel and a good level of comfort in the water.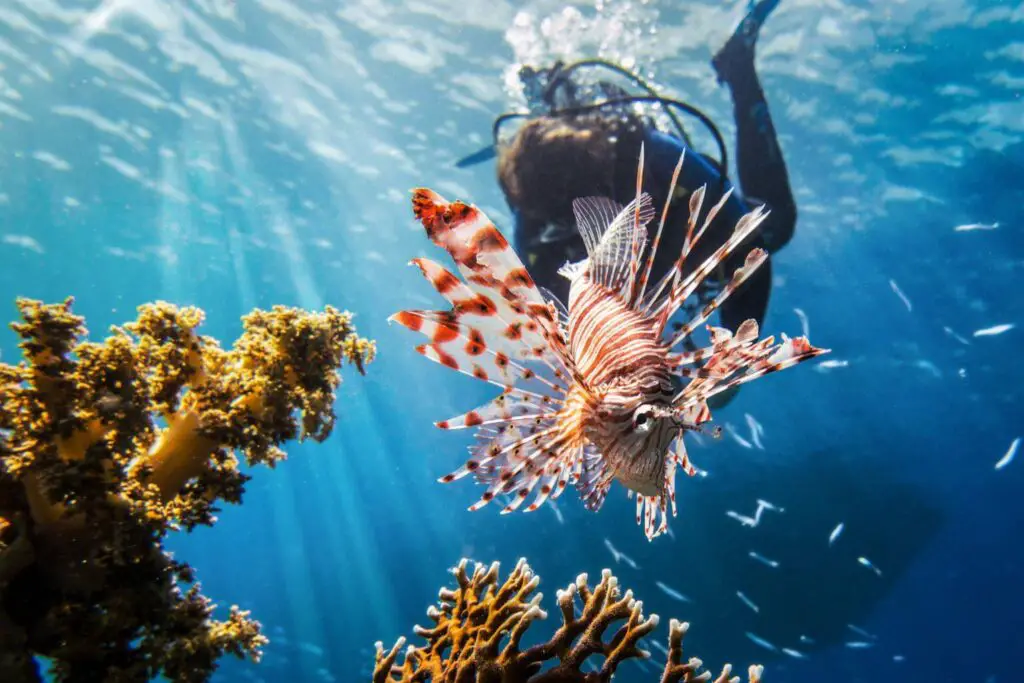 Off the coast, in the warm waters of the Mexican Caribbean, you can hunt for triggerfish, snapper, grouper, barracuda, cobia, lionfish and more. Be prepared to eat what you catch and give the Captain and crew any leftovers. 
In Mexico, a fishing license is required for spearfishing and this will be included in the cost of your excursion. The use of SCUBA tanks for spearfishing is not permitted in Mexico, so you will be free-diving to find your prey.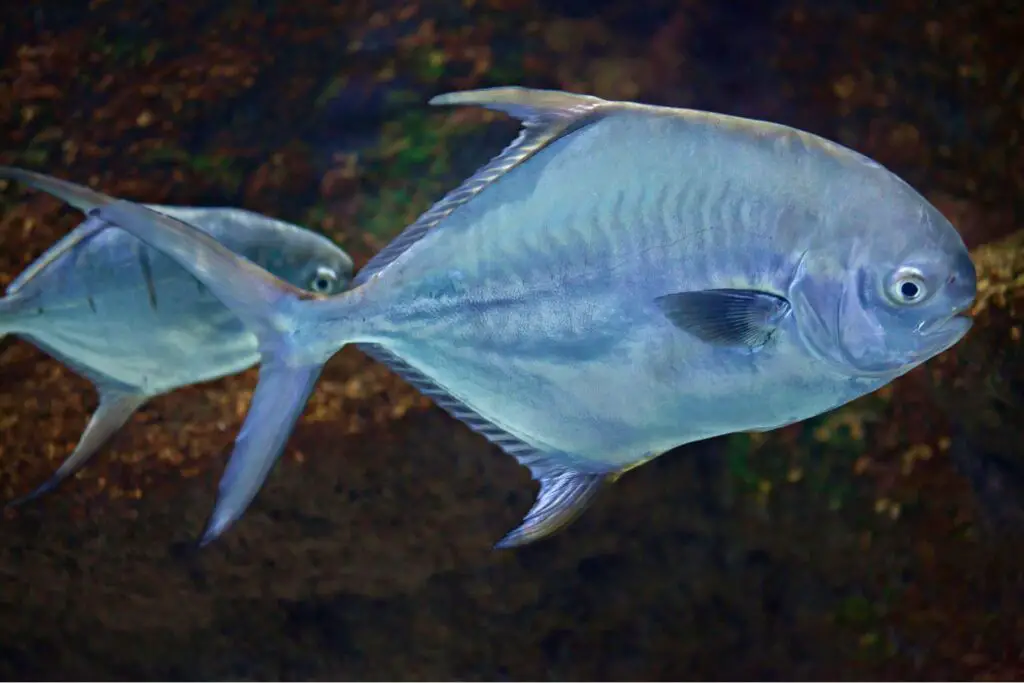 Because air-powered spearguns and the use of powerheads are both strictly prohibited you are going to need to get up close and personal! It is essential to book a spearfishing trip with a reputable company that will handle the permitting, adhere to all regulations and keep you safe in the water.
Fly Fishing
With an experienced guide, in the right place, fly fishing is an exhilarating adventure that is well worth the money and the time. In Puerto Aventuras, there are not too many opportunities to fly fish. At dawn or at dusk, you could take your pole and wade into the very shallow waters of Puerto Aventuras Bay and try your luck. There are a few intrepid fishermen who have rigged their paddleboards with seats, coolers and gear to fly fish in the small shallow inlets up and down the coast.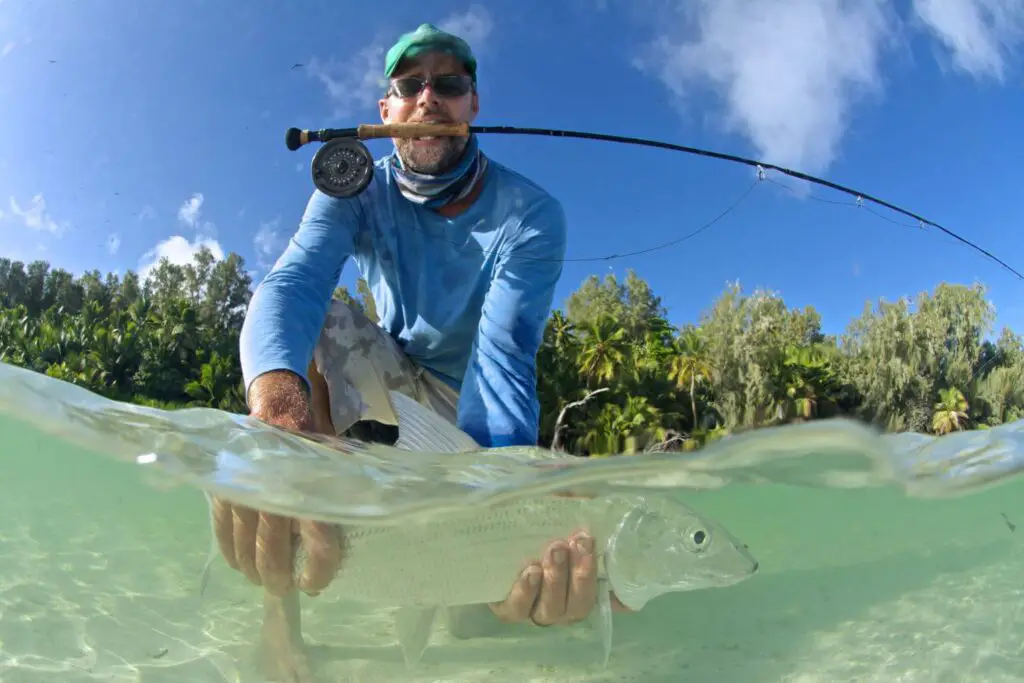 However, if you want the very best fly fishing experience, you are going to want to hook up with a knowledgeable guide who can get you to the very best spots to hunt for bonefish, permit, snook and tarpon. If you are interested in booking a fly fishing trip from Puerto Aventuras, plan on a full-day trip or even a few days to get the very best out of the experience. The action can be nonstop and the variety of fish plus the beauty of the destinations are sure to match the fly fishing dreams of any angler.
When is the best time to book a Puerto Aventuras Sportfishing Charter?
Experienced anglers may already know the best times to catch a fish, what season, and even the best time of the day to fish. But if you are new to fishing, you may feel like a fish out of water. There are many variables to consider including what kind of fish you hope to catch! Here is some information to consider before you book your sportfishing charter.
What is the best season for fishing in Puerto Aventuras?
One of the best things about fishing in the Mexican Caribbean is that there is good fishing here year-round. If you are not particular about the type of fish you are going for, you are almost guaranteed to come home with a nice catch of great fish to eat.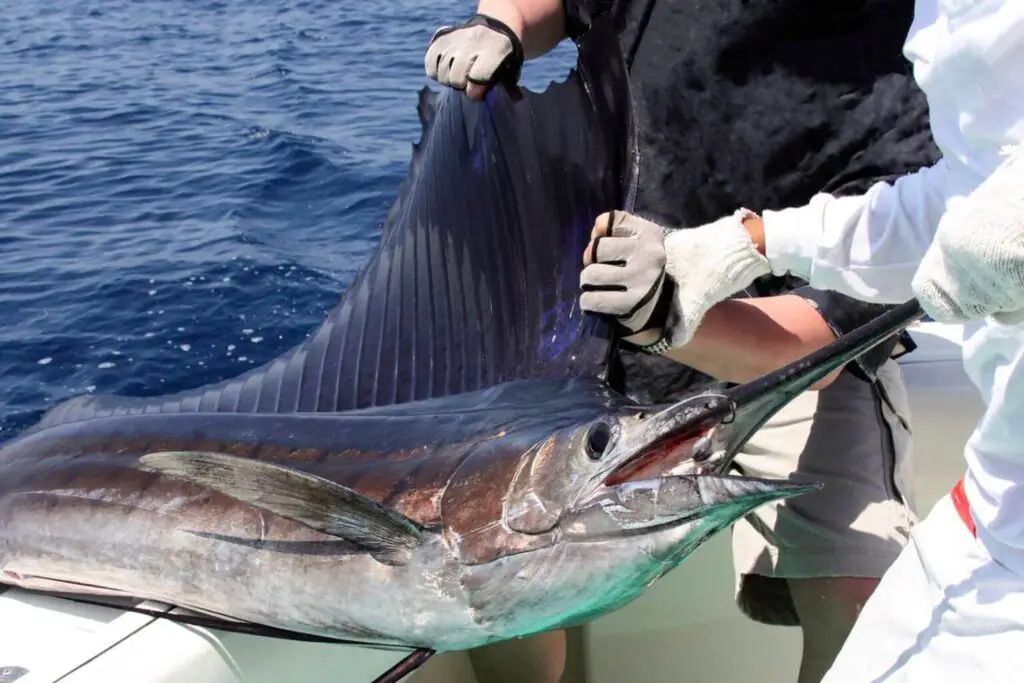 However, for those who are hunting billfish and sailfish fish, there definitely is a season. April through September are the months to be here fishing in search of that elusive Billfish Grand Slam!
What kind of fish can you expect to catch?
What kind of fish you can catch depends very much on the type of fish you are doing (deep sea, bottom, spear fishing, fly fishing) and the time of year.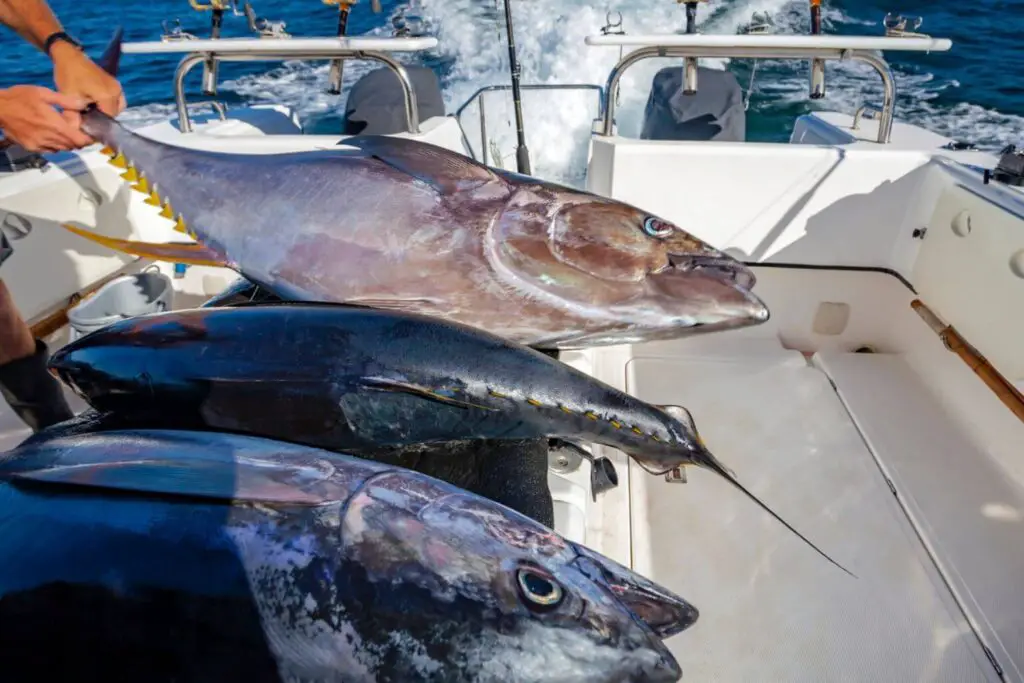 No matter what time of year you are here, the knowledgeable Captains and crew will do their very best to put you on fish and make sure you have a great day on the water. 
Which is the best time of day for fishing in Puerto Aventuras?
The old wive's tale says that morning is the best time for fishing. I'm inclined to think that the time of day is less important here in the waters of the Mexican Caribbean than it may be in a lake in Canada. Still, charters that leave in the morning do tend to be the most popular and book up the quickest during the high season.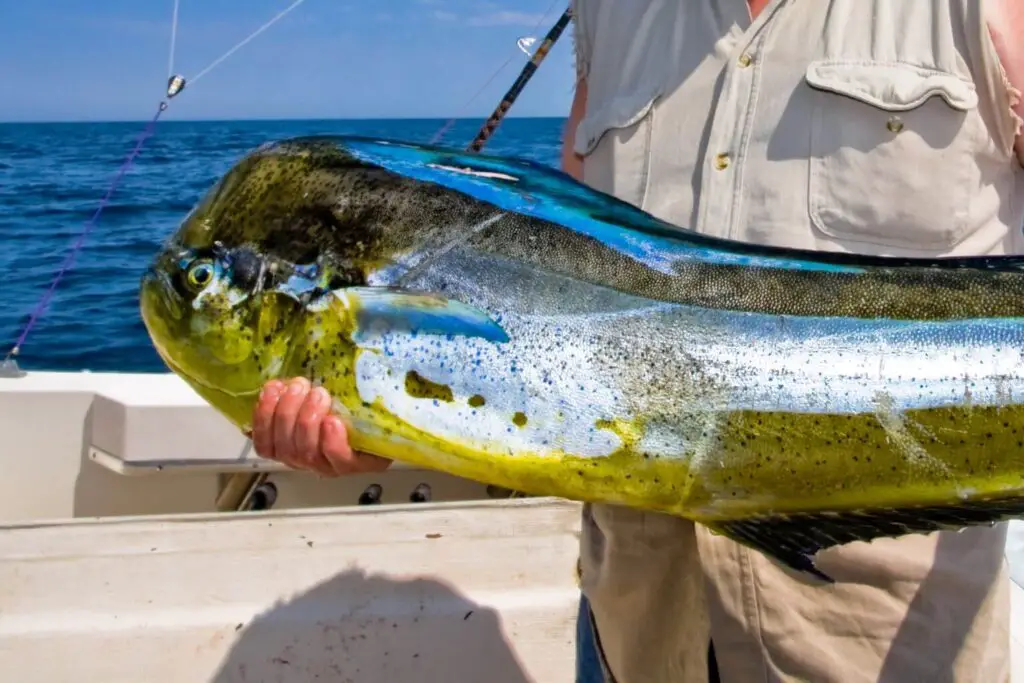 Most of the Puerto Aventuras fishing boats will give you the option of going out in the morning or afternoon or both. There are charters as short as two hours (not recommended for serious fishing) and as long as eight hours. The latter gives you the best chance of landing the Billfish Grand Slam you have been dreaming of or coming home with a full cooler of fish.
But not everyone can commit to eight hours on a boat during their vacation time. There are also options for four-hour and six-hour deep-sea fishing trips that might fit better into your itinerary. If you would like to try some fly fishing, build a whole day into your vacation plans as the most desirable destinations are some distance from Puerto Aventuras marina.
What can you expect from a Puerto Aventuras fishing charter?
Registered Boat, Licensed Captain, Experienced Crew
If you book a sportfishing trip from Puerto Aventuras marina you can expect to be in a well-kept boat that is fully registered and insured to charter fishing guests in Mexico. The charter will be led by a licensed Captain and his experienced crew, all well-versed in navigating the waters around the Mesoamerican reef and catching the fish native to this region. 
Gear, Bait and Licenses
Whether you book a half-day or a full-day charter, your rate will include all licenses required by the government, gear, lures and bait.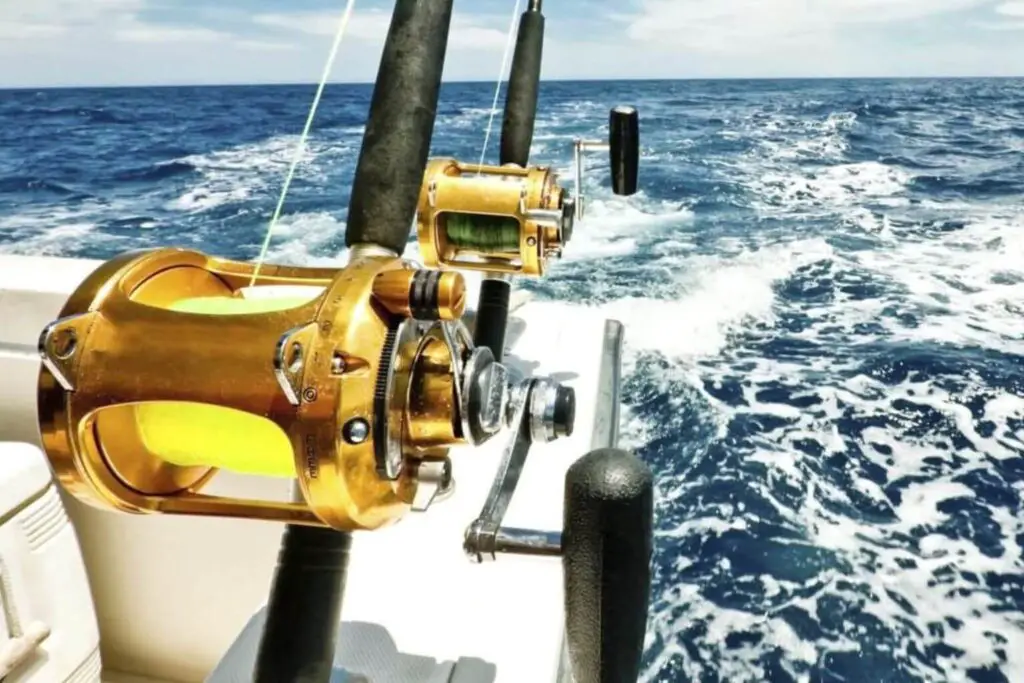 The sportfishing boats that charter out of the PA marina vary in size and amenities. If you specifically want a boat with a WC, a fighting chair and/or an air-conditioned cabin, you will want to verify before booking.
Food and Beverages
Beverages and snacks are also provided and generally, the crew will be happy to clean and filet one of your fish on the boat for some of the freshest sashimi or ceviche you have ever tasted!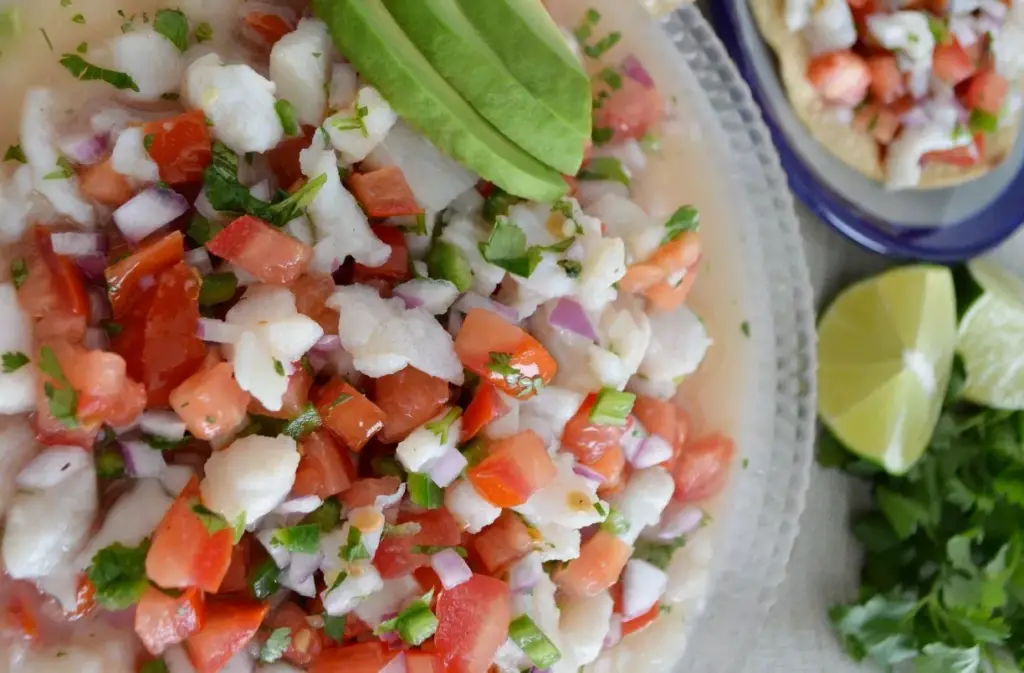 On a full-day charter, you can expect that lunch and beer will also be provided and you can certainly bring along anything else (tequila) that you might like. The crew can keep everything fresh and cold in the marine coolers. 
Can you keep your catch?
Depending on the type of fish caught you will either be able to keep your catch (legal limits per species apply) or it will need to be released.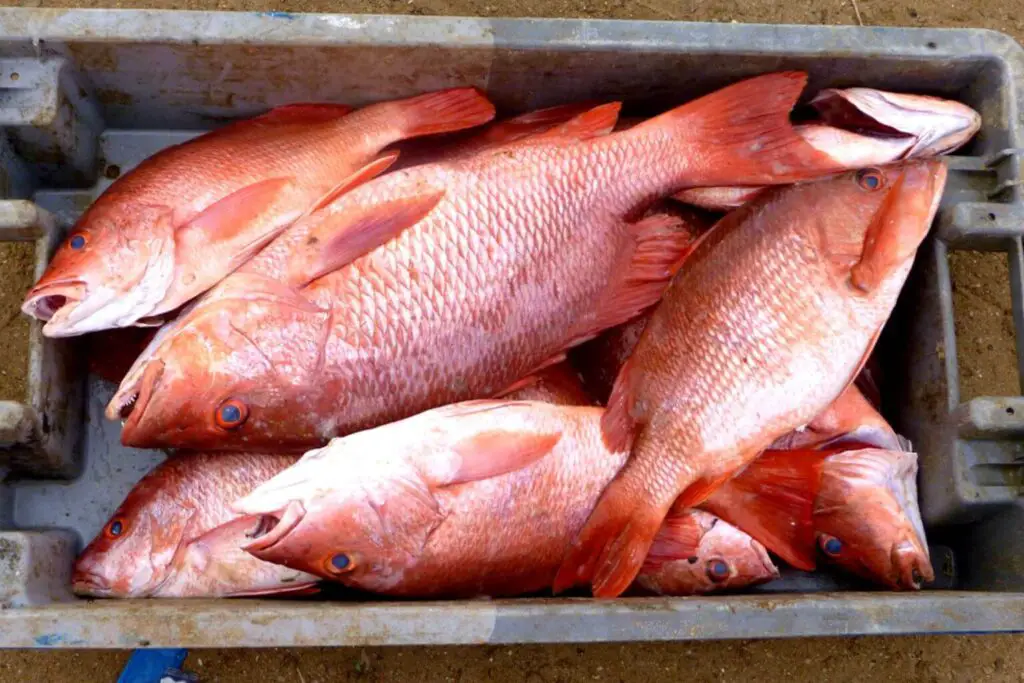 These Captains and their families have a long-term interest in the Riviera Maya sportfishing industry so listen when they tell you that a fish is too small and needs to go back and grow a little. All sailfish and all billfish (except swordfish) are 'catch and release', but the Captain and crew will make sure you get that great photo first!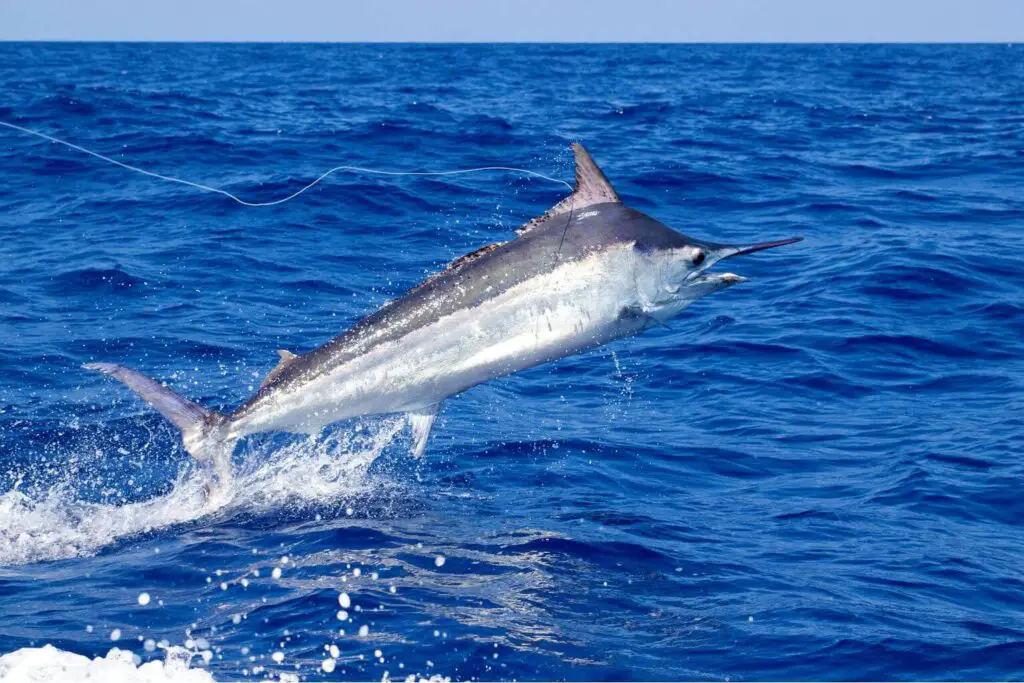 Upon your return to the marina, the crew will clean and fillet your catch as desired. There are a number of restaurants in Puerto Aventuras that offer You Hook 'em, We Cook 'em and can prepare a magnificent feast with your catch for your group to enjoy after your day on the high seas is done. 
Best Puerto Aventuras Fishing Charters
Poverty Sucks Fishing
The Mexican Caribbean is every angler's dream and Poverty Sucks Fishing has been making those dreams come true since 1973. The boat, "Poverty Sucks", is a classic 53' Hatteras with twin 390 HP Detroit engines. The boat is spacious with room for up to 12 guests. There is a fighting chair and plenty of open deck space. Inside, you will find a comfortable, air-conditioned salon and WC facilities.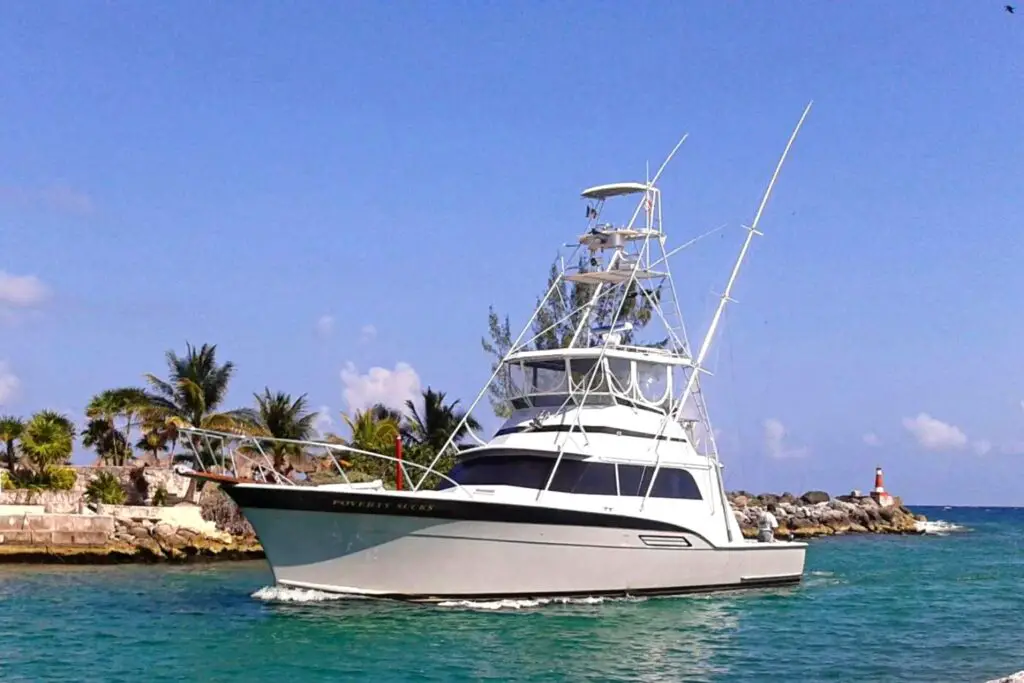 The vessel is owned and operated by long-time Puerto Aventuras resident Captain Debby Kosman. Her multilingual crew members have more than 35 years of experience fishing the waters of the Mexican Caribbean. They are passionate about this region of Mexico and fishing and really enjoy showing their guests a great time. The boat is family-friendly and anglers of all ages are welcome. Snorkel equipment is on board for anyone who wants to cool off and check out what's going on under the sea! 
Some of the species you can target on a standard offshore trip on "Poverty Sucks" include mahi mahi, blue and white marlin, sailfish, blackfin tuna, kingfish and wahoo among others. Choose from a 4-hour, 6-hour or 8-hour offshore fishing adventure. There is enough room on the boat for up to a dozen people, but the optimal number of anglers is 5-6 when trolling and 4-5 when bottom fishing. The boat also welcomes bachelor parties, corporate events, birthdays, or those who just want to cruise along the coast and have a great time. 
Whenever we have been out with Debbie, we have always had a fantastic day, and always caught!!
Book your next Puerto Aventuras fishing trip with Poverty Sucks Fishing and find out why anglers flock to Puerto Aventuras from all over the world.
Knotty Hooker Charters
Knotty Hooker Charters offers exciting offshore, deep sea, and bottom fishing adventures aboard "Reel Hooker", a 38' custom Bertram with twin 415 HP Cummings engines. The boat is fully equipped with GPS, FishFinder and VHF radio and is fully rigged to catch sport fish including marlin, mahi mahi, tuna, swordfish, wahoo and more.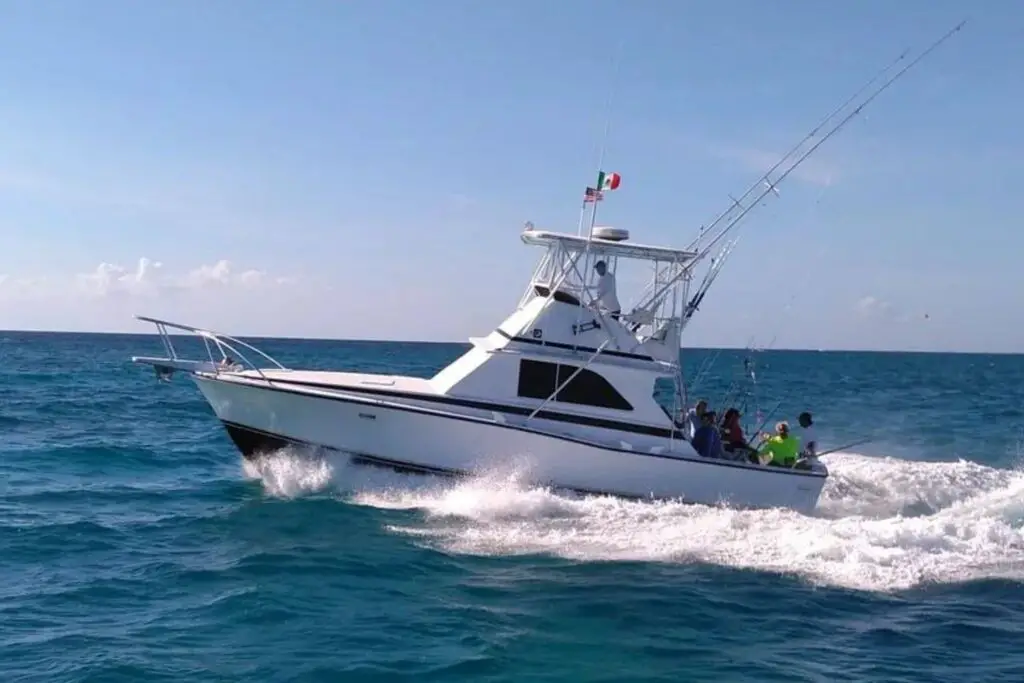 "Reel Hooker" can accommodate 10 guests. The cockpit is spacious and equipped with a fighting chair. There is an air-conditioned salon with comfortable couches, a big-screen TV, stereo, microwave, fridge, and full bathroom. 
Your Captain will be Freddy Ku Bermon, a bilingual tournament pro with a proven track record of getting "fish on". Freddy and his crew are all here to ensure you have a productive fishing experience and a safe and FUN adventure on the Mexican Caribbean that the whole family will love. Captain Freddy will provide everything you need for a productive offshore fishing day. That includes tournament-grade tackle, lures and bait. There is also snorkeling gear on board for those who want to explore the nearby reef. 
All trips include snacks and drinks to keep you refreshed. On full-day trips, lunch and beer are also included. At the end of an amazing day on the Caribbean, the crew will clean, fillet and vacuum wrap your catch.
Pescado Adventures 
Pescado Adventures is a very popular sportfishing company owned by Captain Roger Sherman. The boat, "Lobster Tales" is a 40' Luhrs offshore sportfishing vessel that can accommodate up to 10 anglers. This boat features an air-conditioned salon with a multimedia system. There are bathroom facilities and a kitchen with a refrigerator. Outside, there is plenty of deck space with a fighting chair and a flybridge.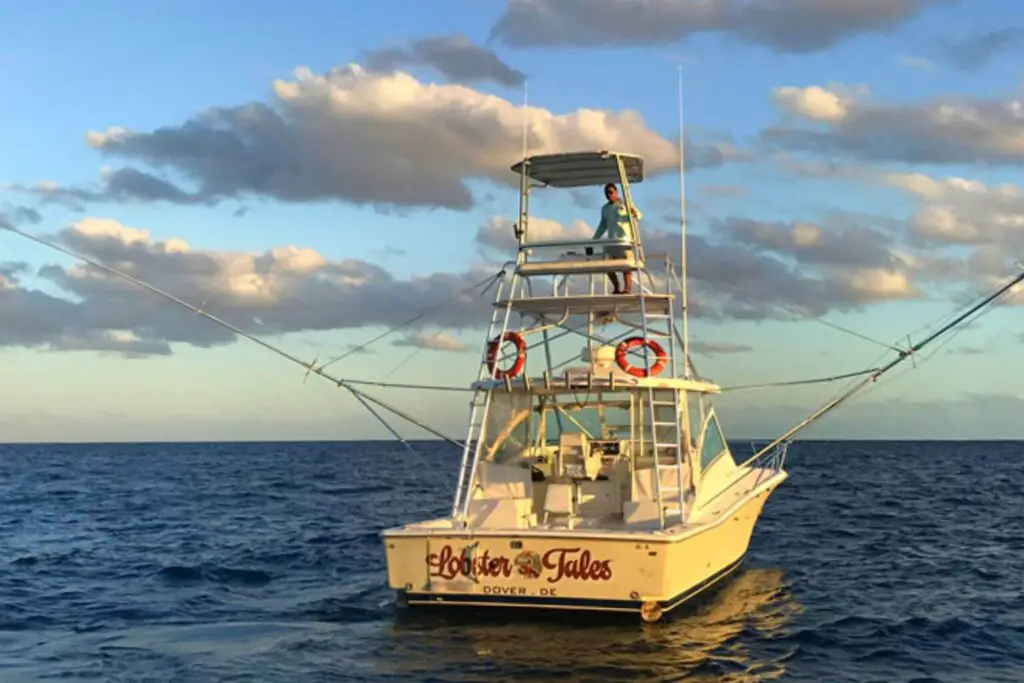 The Mexican Caribbean is world-famous for easy access to billfish such as sailfish and several species of marlin. Mahi Mahi, wahoo, and a wide assortment of anglers' favorites such as grouper, snapper, amberjack and mackerel are also plentiful in these waters.
 "Lobster Tales" is fully rigged and equipped with state-of-the-art gear to give you the best advantage possible for a successful fishing excursion. The English-speaking Captain and crew have over 30 years of experience fishing these waters and they are here to make sure you have a day full of fishing and fun. There will also be opportunities to visit the pristine coastline and snorkel the famous Mesoamerican reef.
Your Puerto Aventuras fishing trip will include all the necessary fishing licenses for the day. The boat will be supplied with snacks and drinks for your pleasure but feel free to let the captain know if you have any questions or want to bring your own. The crew will clean and fillet your catch for you to take home at the end of the trip. 
Get in touch with Pescado Adventures and book your spot on a Mexican Caribbean fishing adventure that you'll never forget!
Which is the best Puerto Aventuras fishing boat for you?
On any given day, there are over 130 fishing charters available from the Puerto Aventuras marina! That gives you a lot of options to choose from.
You can be assured that all of the boats we recommend and link to are registered with the Mexican government, fully insured and comply with all the requirements set forth to run a safe fishing charter operation.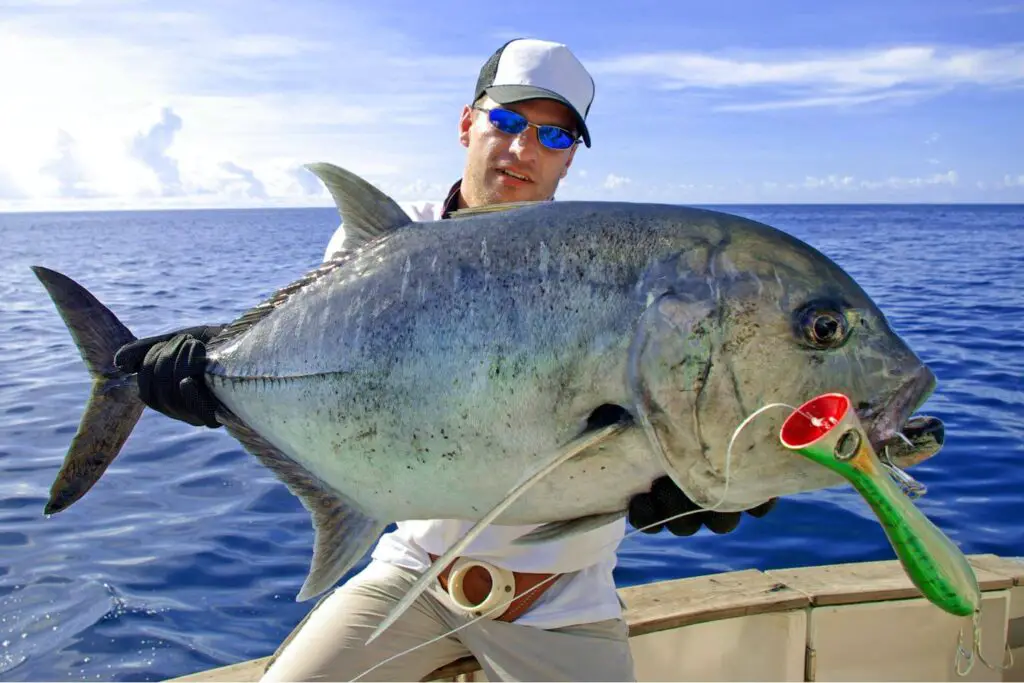 The best fishing boat for you will depend entirely on how many people are in your group, the kind of fishing you would like to do, the amenities and extras you desire, and of course, your budget. 
Whichever boat you choose, the beauty of the region, the variety and quantity of the fish and the warmth and hospitality of the captains and crew are all sure to win you over.
If you have been out on a great Puerto Aventuras fishing charter, we would like to hear about it. Leave us a comment below and send a message through our Contact form.
Wishing you calm seas and tight lines.